From SCDigest's OnTarget e-Magazine
- March 20 2013 -
RFID and Auto ID News: Is Imaging Technology Inevitably Going to Dominate Bar Code Scanning Applications?
Laser Still Has a Place, but Move Towards Imagers Across Applications is Very Powerful , as Price Differentials Shrink, and Need for 2D Bar Code Reads and Image Capture Rises

SCDigest Editorial Staff
The first handheld laser scanner was introduced in 1980, by what was then Symbol Technologies (now part of Motorola Solutions), and since then in general laser-based scanning technology has dominated the market regardless of application area.
But that laser fortress is starting to crack a bit, in the face of stiff competition from imager scanners, which in essence take a picture of the bar code - or just about anything else.
SCDigest Says:

McArdle adds that "there is still a case that can be made for the use of laser scan engines despite of the price point becoming less of an issue. All this being said, I have indeed found myself recommending the imager scan engines in more and more projects.

What Do You Say?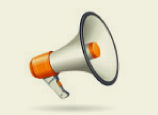 Consider the following:
• In January, Motorola announced the first imaging scanner for retail point-of-sale applications, the MP (multi-plane) 6000. Shortly thereafter, Datalogic announced a line of image-based POS scanners. The drivers of these new products? The opportunity to read two-dimensional bar codes for coupons and other applications on smart phones, and really new uses such as potentially taking a picture of a customer's driver's license. Bob Grant, Director of Product Management at Motorola solutions, tells SCDigest that "There is interest in POS imaging at virtually every grocery chain we speak with." (You can find a short video showing the MP6000 at the NRF show here: Highlights of NRF 2013.)
• At the ProMat show in Chicago this January, a vendor called Cognex said imaging technology for in-line, high speeds scanning applications (such as bar codes on a conveyor line) was now on par in terms of cost versus the laser scanners that have dominated the market for decades, and that imagers will deliver superior read rates, reducing misreads and costly reject carton.
• While 2D imagers for handheld scanners and mobile devices are still somewhat more expensive than lasers, that price delta is coming down fast - and may disappear before too long - while in many if not most cases imagers deliver more flexibility tpo users.
"We are certainly putting a lot of R&D investment into imaging technology currently," Motorola's Grant says.
There are really three main types of scanning technologies:

• Lasers, which project a beam onto a symbol, and read the reflected light back.
• Linear array imagers, which take a picture of a bar code, but basically in just a single, short line
• 2D imagers, which take a picture of a bar code or anything else, at a rate of as much as 60 images per second. Sophisticated software can recognize it has captured a bar code and decoded the symbol into data.
Single array imagers compete with lasers in the handeld scanner category, but do not really play as scanners in mobile/RF devices. Because they have no moving parts, they are thought to be more reliable over time versus lasers. However, unlike 2D imagers, they cannot read 2D bar codes or take any other pictures.

And that is the real advantage of 2D imagers. They can read both linear and 2D bar codes (such as PDF417, QR Code, Data Matrix and others), and take pictures of almost anything, such as a damaged pallet or a bill of lading. Companies of all types are starting to take advantage of the those picture-taking capabilities say to capture, for example, mislabeled products or other "compliance" violations in an inbound receipt and sending that evidence to the offending supplier.

More and more of those applications seem to be arising. The capturing of photos or document images is increasing dramatically, and use of 2D bar codes also seems to be rising. For example, some manufacturers are starting to put all the serial numbers of of the products in/or a case or pallet in a single 2D bar code so they can be quickly captured in a single scan, versus the costly step of manually scanning each serial number separately.

Laser scanners are obviously unable to take pictures, and are only able to a few types of 2D bar codes (such as PDF417) and even then by using a slow, manual process of moving the laser beam down the code from top to bottom. However, they are generally a little bit faster in reading a standard (and still by far the most common) linear bar code.

(RFID and AIDC Story Continued Below)