From SCDigest's OnTarget e-Magazine
- Jan. 8, 2012 -
RFID and AIDC News: Honeywell's Plan to Acquire Intermec Largely Brings Wireless/RF Terminal Market to Duopoly Status
After Spate of Acquisitions, Honeywell and Motorola Solutions are the Two Giants Left Standing; What is the Impact on End Users?

SCDigest Editorial Staff
In mid-December, industrial giant Honeywell, which has been aggressively growing its data collection business of late, shook up the auto ID and wireless markets with news that it would acquire Intermec, one of the oldest data collection providers left, in a deal for some $600 million.
Intermec's share price had tumbled of late, and in November announced it had retained investment bankers to help explore strategic options, after its CEO resigned. The Honeywell deal happened about a month later.

SCDigest Says:

The deal adds three important components to the Honeywell product portfolio: a solid and successful line of bar code printers (and media), the Vocollect voice business, and RFID systems.

What Do You Say?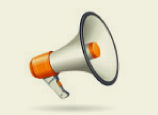 While there have been a number of important mergers in this space, notably Motorola's acquisition of Symbol Technologies in 2006, this deal is especially impactful because the move effectively takes the market down to just two primary providers: Honeywell and Motorola Solutions.
That now puts the technology for users in the hands of two very large companies (though Motorola is a bit smaller now after its split in 2011 into two companies, one focused on cell phones and later acquired by Google, the other on its traditional network related technologies). As a result, customers will see the options for wireless gear and systems in distribution, manufacturing, retail, healthcare and more drop by more than 50% in the last year or so, from five main players to now just two.
The real consolidation in the wireless terminal industry arguably started all the way back in 1997, when Intermec acquired what was then Norand, a rival of sorts in distribution applications but with a dominant position in applications and terminals for route accounting/direct store delivery requirements.
In 2000, Symbol Technologies made big news by acquiring fierce rival Telxon, giving it a dominant position in the wireless industry. In the same year, Europe's Psion acquired Teklogix, a Canadian specialist in very rugged devices in distribution generally and terminals for freezer applications more specifically in North America.
Honeywell, a $36 billion company with huge automotive and aerospace businesses, got into the auto ID market in 2007 when it acquired Hand Held Products, bringing it the Dolphin line of data collection terminals.
After a bit of a lull after that, several more major deals have occurred over the last two years.
In 2011, Intermec acquired voice technology and device provider Vocollect. A few months later, Honeywell acquired EMS Technologies, primarily for its presence in various areas of aerospace and electronics, but along with that deal came LXE, long a strong provider of wireless systems for distribution and ports.
Then earlier this year, Motorola Solutions acquired Psion, to be followed by the new Honeywell acquisition of Intermec.
Got all that? In the end, the key point is the same: the wireless market is down to two main choices, Motorola and Honeywell, with Datalogic still out there as a much smaller third alternative, albeit with little market share in the US versus its presence in Europe. Gone from the market since 2011 are LXE, Intermec, and Psion, plus Vocollect, as independent companies.
Dynamics of the New Playing Field
With the Intermec acquisition, Honeywell to an extent simply adds more redundant wireless terminal products into its existing Dolphin-LXE product line, but gains a substantial customer, channel and market presence with the move. Intermec was around at the very start of the auto ID industry, and though it has been bought and sold several times since then, it remains one of the industry's most powerful brands.

(RFID and AIDC Story Continued Below)