From SCDigest's OnTarget e-Magazine
- Sept. 24, 2012 -
RFID and Auto ID News: Ensuring Success with Voice Projects in Distribution
Voice Deployments Keep Getting Easier, but Some Still Have More Success than Others; New SCDigest Report

SCDigest Editorial Staff
Voice technology has enjoyed enormous success over the past decade, moving over that time from a not well understood alternative for picking applications, primarily in the grocery and food service industries, to mainstream technology used by virtually every sector and for many DC tasks beyond order picking.
The reason is simple: the "hands-free" and "eyes-free" nature of voice provides many advantages to associates and distribution center operations.

SCDigest Says:

SCDigest research does find that there are differences between companies in just how successful their voice deployments are. That success is in terms of overall productivity gains and especially the time-to-value.

What Do You Say?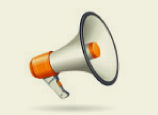 The hands-free nature of voice should be obvious. By receiving tasks via a headset connected to a voice terminal worn on a belt or similar location, workers have both hands free to make picks, open and move cartons, etc. When using tradition wireless RF terminals, workers either have only one hand free, or must continuously put down and pick up the terminal.

Relatedly, "eyes-free" refers to the fact that operators do not have to constantly look down at an RF terminal screen to receive instructions about what to do next, confirm that a bar code scan or key entry on the terminal has been accepted, etc.

Together, the hands-free and eyes-free nature of voice can deliver substantial productivity gains for voice users, well into the double digits for many companies. In addition, significant improvements in accuracy are often gained as well. These efficiency gains plus high accuracy have also often made voice a winner for some high speed piece pick operations that continue to use paper (despite some level of errors) because the productivity hit from using RF is too high.

Cluster picking (one operator picking eaches for many cases/totes on a cart) and case "pick-to-belt" are two other specific application where voice has some exceptional advantages. As noted above, use of voice has been expanding into many other tasks besides order picking, such as replenishment, QA audit, putaway and more.


Technology Keeps Getting Better - But Some Have More Success than Others


The other good news is that voice technology simply keeps getting better, on a number of fronts. First, the basic voice recognition software continuous to improve, to the point where issues with that on the shop floor are about non-existent, and "training" the system to recognize responses for individual operators takes just a matter of minutes. These are big changes from the early days.
Most large WMS providers now have standard, real-time integrations to leading voice suppliers, rapidly increasing the speed at which new voice systems can often be deployed. And recent developments from some vendors are making connectivity far easier even for companies that have an older or home grown WMS that does not have native voice support.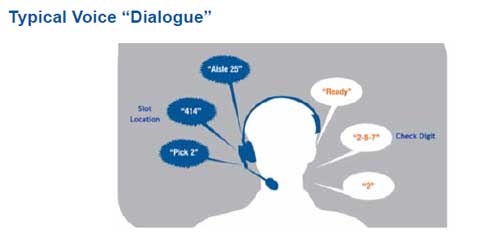 For example, voice vendor Vocollect (an Intermec company) recently announced a new application called VoiceExpress that enables companies currently using RF terminals to in effect easily "map" those existing RF screens and prompts into voice commands and responses. In fact, VoiceExpress can even enable a company to improve the existing RF workflow to a more streamlined process in a new voice systems. Grocery store chain Giant Eagle recently used the technology to quickly add voice support for new DC processes to its existing voice deployment.
These are just a few of the many changes that have enabled voice projects to almost always be successful today.

(RFID and AIDC Story Continued Below)