From SCDigest's On-Target E-Magazine

April 11 , 2012

Logistics News: Truck Driver Turnover Dropped Slightly in Q4, ATA Says
One Point Improvement over Q3 at Least Stops Rising Levels Since Start of 2010
SCDigest Editorial Staff
Amid growing concerns over current and future driver shortages, the American Trucking Associations said this week that driver turnover in Q4 dropped slightly, but still came in at a rate of 88%.
SCDigest Says:

The turnover issue is almost completely a problem for truckload carriers. Less-than-truckload carriers have a turnover rate of 7 percent.

What Do You Say?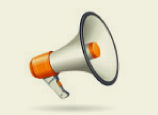 That was down just one percentage point from the Q3 level.
While that may not seem like much improvement, it follows a number of consecutive quarters where the turnover rate increased since it bottomed out at 39% in the first quarter of 2010.
For the full year, the large truckload turnover rate in 2011 averaged 83%, the highest average since 2007 when driver churn at large carriers averaged 117%, according to the ATA.
That turnover rate peaked at 136% in 2005, contributing to a major capacity crisis in the industry.
Relatedly, the Bureau of Labor Statistics recently said that the number of truck drivers employed increased last year for the first time since 2008, rising 2.9% to to 1.51 million, after falling 18.4% from 2008 through 2010.
So, that's 16.1% below the nearly 1.8 million tractor-trailer drivers employed in the U.S. in 2008 — the highest year on record year for truck driver employment.
Apart from 2010, the 1.51 million driver figure represents the lowest number of drivers employed since 1998, according to BLS data, which does not include self-employed drivers
Also, the average pay for tractor-trailer drivers barely went up in 2011, rising 1% last year to $39,830, compared with $39,450 in 2010, according to the BLS.
(Transportation Management Article Continued Below)