From SCDigest's On-Target E-Magazine

- May 26, 2015 -
Greek Yogurt Pioneer Nearly Loses it All Due to Supply Chain Woes
Chobani Invented the Category, but Supply Chain Couldn't Keep Up with Massive Growth; Chobani Responds
SCDigest Editorial Staff


Is supply chain important to a company's success? Just ask the founder of yogurt maker Chobani, who saw his company nearly go under, in large measure due to supply chain issues, but who has now found some supply chain religion.
Turkish native Hamdi Ulukaya started Chobani in 2005, after buying an old yogurt factory from Kraft Foods in upstate New York, and started selling the company's first yogurt to retailers in 2007. The company basically invented the now wildly successful category of Greek yogurt. With more protein, fewer carbohydrates and a thicker, creamier texture, Chobani sparked a massive shift in yogurt demand. The Greek lines now account for more than half of all the yogurt sold in the US.
SCDigest Says:

By October 2014, Chobani's new procurement team had saved $10 million from negotiating better prices for things like packaging materials, fruit for flavored yogurt and business insurance.

What Do You Say?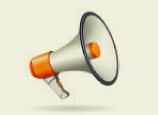 In its first year, Chobani had sales of $25 million. Growth accelerated rapidly, eventually pushing sales to over $1 billion in 2012 - but the company did not build the supply chain and sales and marketing organizations and talent required to manage the now much larger company.
"We didn't have any corporate executive types," Ulukaya once said. "I didn't want to hear all that marketing, supply chain, logistics stuff - most of it is BS."
Early on, big retailers had questions about the small company's ability to reliably supply product. But the Chobani didn't yet have much competition in the Greek category, and would show retailers a picture of the large old factory - even though inside was only a single production line.
According to a recent article in the Wall Street Journal, there were a number of supply chain missteps. Procurement was inefficient, leading to costs that were millions of dollars more than they needed to be.
With fast growth, Chobani used much of the cash to expand far beyond the capacity needed at the time, buying whatever equipment Ulukaya wanted in anticipation of continued rapid growth.
"A board would have never allowed that," Ulukaya admitted to the the Wall Street Journal in a recent article.
As the volumes ramped up, Chobani borrowed money to construct a new $450 million factory in Twin Falls, Idaho, nearly 2,000 miles from its headquarters. Though the location offered nearby access to an abundant dairy supply, the plant's remote location stretched Chobani's management, and differences in the local milk's protein composition and in the machinery required tinkering with Chobani's recipe. The plant was also much larger than it really needed to be, and saddled the company with much debt.
It took a year to get the factory up to target production levels, but several quality issues remained. A weak distribution network also made Chobani vulnerable to delivery delays due to weather or other factors.

Grocery stores were getting impatient.
"When we weren't coming through with the products, the retailers started to decrease our shelf space," a former regional sales director for Chobani told the Wall Street Journal.
Meanwhile, traditional yogurt giants such as Dannon and Yoplait had entered the Greek yogurt category.
And then more quality troubles.
In August of 2013, customers starting complaining of "fizzy" yogurt and bloated packaging. Under pressure from the US Food and Drug Administration, Chobani issued a recall Sept. 5 impacting all yogurt made at the Idaho plant. Some retailers threw out packages that weren't affected by the recall, taking deductions on the invoices from Chobani for all that product too.
"He [Ulukaya ] had a sweet ride, but now he's got every competitor coming after him," Dileep Rao, a professor at Florida International University who studies entrepreneurs, told the Journal. "At that point, he has to realize he can't run a good company without professionals."


(Manufacturing Article Continued Below)