From SCDigest's OnTarget e-Magazine
- Sept. 3, 2014 -
RFID and AIDC News: Commercial Drones as Retail RFID Readers?
New System from ADASA Puts Readers and Antennas in Small "Flying Robots"
SCDigest Editorial Staff
Just as we're sort of getting used to the idea of drone aircraft delivering packages from Amazon someday - or even cases of beer to ice fishermen in Wisconsin in a test the FAA shut down - now an RFID system provider says they might also be just the ticket to capture a retail store's inventory by flying about the place after hours.
We'll see.
SCDigest Says:

A potential weakness in the approach would seem to be that under the scenario ADASA describes, inventory counts and locations are only updated each night for the next day's business.

What Do You Say?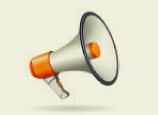 ADASA Inc. is an Oregon-based company that has been hanging around the RFID market for a few years, primarily marketing a mini-RFID tag encoder that can be easily carried by store personal to produce RFID labels for merchandise on-demand.
But now, the company has introduced this new drone reading system, or what company president Clarke McAllister calls "flying robots."
These drones are small, much smaller say than the Amazon delivery drones we've seen, easy enough to hold in one hand (see video below.)
The problem being solved is that fixed readers don't do a good job tracking inventory as it moves about the store. Handheld readers can do the job pretty well, but requires store personnel to go out on the store floor and take the inventory.
With the ADASA system, drones are outfitted with readers and a number of antennas. At some point, the drone flies about the store, hopefully reading every product with an RFID tag on the shelves or hangers, providing a complete snapshot of what products are where in the store. That level of accuracy is important for traditional retail operations, but even more essential when retailers start using brick and mortar stores for ecommerce fulfillment.
To deliver the solution, ADASA is partnering with a company called Panoptes, a provider of automatic navigation, collision avoidance and safe indoor flight technology headquartered in Cambridge, MA. These drones use sonar technology to avoid collisions with people and objects, and do not employ a video camera, the company says, undoubtedly to keep costs down.
Below is a short vdeo clip of McAllister describing and demonstrating the drone RFID reading system (note: the audio quality is mediocre).
Drone RFID Reader System from ADASA
The system is just being released to the market after some two years of development. ADASA says it is looking for retailers to partner with in testing the technology, but doesn't have any companies signed up yet. Nor has ADASA released anything in terms of pricing for the drone system.


(RFID and AIDC Story Continued Below)