From SCDigest's On-Target E-Magazine

- June 4, 2014 -
Supply Chain News: SCDigest, MIT Supply Chain Forum Again Partner on Study to Gauge Extent of US Reshoring Trend
2012 Study Showed Reasonably Strong Plans to Keep or Return Production Work to US - How Has Dynamic Changed Over the Past Two Years?
SCDigest Editorial Staff

In 2012, Supply Chain Digest and the MIT Supply Chain Forum, led by Dr. David Simchi-Levi, conducted what we believe is the largest single study of trends around what been termed "reshoring," or bringing back manufacturing to the US from offshore locations.


SCDigest Says:

Another key issue to watch is that some production returning from Asia is not going to US soil but rather Mexico or the Caribbean.

What Do You Say?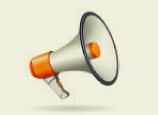 That study effort is being repeated here in 2014. You can help by taking the 10-minute survey, regardless of whether your company is planning any reshoring or not:
1. If you PARTICIPATED and COMPLETED the 2012 Re-shoring Survey, please use this link:

https://www.surveymonkey.com/s/2012Respondent


2. If you did NOT participate in the 2012 Re-shoring survey, please use this link:

https://www.surveymonkey.com/s/2014MfgSurvey
The original study was launched in part due to the growing level of anecdotal evidence that firms were indeed either keeping manufacturing in the US versus moving offshore, or bringing some production back. Companies such as Caterpillar, GE, Whirlpool, NCR and others had made news by announcing such reshoring decisions in the preceding couple of years.
The 2012 report found that 33.6% of respondents stated that they were "considering" bringing manufacturing back to the United States, while 15.3% of U.S. companies stated that they were "definitively" planning to reshore production work.
What were the key drivers in companies that said they were considering or definitely reshoring? The study found the following reasons (percentage who cited a given factor as an import decision driver):
• Time to Market: 73.7%
• Lower Costs: 63.9%

• Product Quality: 62.2%

• More Control: 56.8%

• Hidden Supply Chain Costs from Offshoring: 51.4%

• Protect IP: 48.5%


Results from the studu were picked up by several major business media, such as the New York Times and the Wall Street Journal. In fact, the survey is being repeated here in 2014 in part because some of those news organizations inquired recently as to whether there was any updated data.
How if at all have perceptions and plans by US companies changed in the past two years? That is what the 2014 version of the study plans to answer.
Below, you will find a sort video of SCDigest Editor Dan Gilmore and MIT's Dr. David Simchi-Levi discussing this new US manufacturing study.
Dan Gilmore and Dr. David Simchi-Levi Discuss 2014 US Manufacturing Survey
The results will be of key interest to policy makers, business leaders and more. Of course, one important consideration for many is what the impact on jobs will be. The US lost millions of manufacturing jobs in the decade leading up to the great Recession starting in 2008. It has gained back some 600,000 manufacturing jobs since the low point in 2010, but that is still more than 1.5 million fewer than at the start of the recession on 2007.

(Manufacturing Article Continued Below)