From SCDigest's OnTarget e-Magazine
- March 4, 2014 -
Ups and Downs of Impinj Trace History of RFID Market
After Blow from Initial Walmart RFID Fail, Item-Level Apparel Fueling Growth, Revenues Up 30% in 2013
SCDigest Editorial Staff

A recent article on the GeekWire website on Impinj, based in Seattle, in combination with other data sources, helps track not only the history of this RFID the pioneer and leader, but also the history of the RFID market itself, from Walmart disappointment to recent signs of vigor.


SCDigest Says:

"Slowly, but surely [RFID] is becoming commonplace," Impinj CEO William Colleran told GeekWire.

What Do You Say?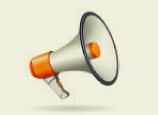 Impinj was founded in 2000 based on the research of Carver Mead at the California Institute of Technologyand his student Chris Diorio. In 2006, Impinj became one of the first the companies to introduce products based on the EPCglobal UHF Gen 2 standard.

At that point, Walmart's vision for a massive RFID program of tagging individual cases of products still looked viable, and Impinj was well positioned to benefit enormously from that program. A well-known investment research firm reported in 2006 that Impinj was receiving a major order for RFDI readers from Walmart to support the program's rollout into DCs and stores.

Alas, the Walmart program fell apart not long afterwards - and the consumer goods to retail market tanked as a result and has not really revived since, at least at the case level.

However, Impinj pursued other applications, and in 2008 enhanced its product line by acquiring Intel's RFID division, including an Intel-developed RFID reader chip which Impinj renamed Indy R1000. It has been one of the leading chips for use in RFID readers by other manufacturers.

Even after the Walmart bust, Impinj filed an S-1 form in 2011, starting the process of becoming a public company. That plan was scrapped in 2012, with the company saying its plan to raise $100 million from the IPO was being replaced by raising more than$20 million dollars from a group of private equity investors and venture capitalists.

That new round of investment likely mostly wiped out the companies that had given Impinj some $100 million in venture capital in previous years to get it off the ground.

In the S1, Impinj reported annual revenue of $25 million in 2008, $21 million in the deep recession year of 2009, and then $32 million in 2010. The document said the company had losses of $11.9 million in 2008, $9.9 million in 2009, and $11.4 million in 2010, and another $1.8 million during the first three months of 2011. That brought its total accumulated losses up to $155.8 million - assumingly taking all the original $100 million investment with it.
But with reasonably strong RFID growth in other applications (asset management, pharma, etc.) and what looks like a bright future in item-level apparel tracking, the company's fortunes seem to be rebounding.

(RFID and AIDC Story Continued Below)