From SCDigest's On-Target e-Magazine
- Dec. 11, 2013 -
Global Supply Chain News: G6 Alliance Carriers to Expand Network to Compete with P3, as Container Shipping Industry Chess Match Gets Interesting
P3 Alliance Operating as if It has Already Achieved Regulator Approval, Federal Maritime Commissioner Says
SCDigest Editorial Staff
The giant P3 alliance among the world's three largest shipping container lines obviously has other carriers worried, as an existing alliance of mostly European carriers has announced plans to expand its coverage areas in a hope to fend off the advantages P3 may bring its three members.

SCDigest Says:

The dynamics here continue to be very interesting, driven of course by slowing trade volumes and chronic overcapacity.

What Do You Say?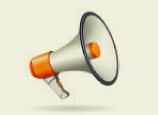 In June, Maersk Lines, the world's largest ocean container shipping company, formed an alliance with its two next largest competitors (Switzerland's Mediterranean Shipping Co. and France's CMA CGM) to share capacity on major shipping lanes in what it called the P3 alliance.

Of the 2.6 million TEU to be deployed, 1.1 million will be provided by Maersk, 900,000 by MSC, and 600,000 by CMA CGM. That 2.6 million TEU total represents just under 15% of the total global container fleet.

Interestingly and importantly, P3 will actually operate as a separate company, with former Maersk executive Lars Jensen as its CEO. It is an operating company only, meaning it will do no sales or marketing, rather simply focus on effectively running the ships and the network.
The three P3 carriers will continue to fight aggressively for every box - but that container could now be moved on a different carrier's ship under the alliance. The hope is that boxes can be moved at lower cost and more efficiently in terms of service. By combining their volumes on a ship, the hope is also that more of the capacity of the giant vessels such as the Maersk 18,000 TEU Triple-E's can be utilized than going it alone.

This operating-only arrangement is certainly in part to ease concerns among shippers and regulators over the potential reduction in competition from the alliance.

P3 has just recently sought the OK from regulators in Europe, the US and Asia for the move, and its fate is far from clear, though Euro officials are said to be somewhat sympathetic to the overcapacity in the sector and troubled financial prospects for these Euro-based carriers. That said, Euro regulators are frankly known to be tougher than those in the US when it comes to moves that appear to lessen competition, such as its quashing early this year of UPS' attempt to acquire Euro rival TNT Express.

However, there may be push back even in Europe as well as the US, where there is obvious concern.
Bruce Carlton, CEO of the US-based National Industrial Transportation League, said at the group's recent annual conference that NIT League has asked the U.S. Federal Maritime Commission to take a "deep look" at the P3 agreement.


(Global Supply Chain Article Continued Below)