From SCDigest's On-Target E-Magazine

- June 4, 2013 -
Supply Chain News: Will Manufacturers Shift Focus from Capacity to Capability?
Focus on Flexibility will Start to Compete with Cost, Yield, IDC Manufacturing Insights Says; Make-to-Stock Models will Continue to Decline
SCDigest Editorial Staff


Worldwide, both developed and developing countries are putting renewed emphasis on growing their manufacturing bases, and increasing the percent of GDP that comes from the manufacturing sector.
This is in part due to the experience of the recession and beyond, where the financial sector lost much allure for investors and governments, and during which economies such as Germany and the US that had relatively stronger manufacturing sectors took take less of an overall economic hit than those countries that were more service sector focused. Add to that the fact that each manufacturing job usually is connected to 6 or 7 additional jobs that support that manufacturing operation in one way or the other, and it's clear why so many countries have manufacturing growth on the from burner.
SCDigest Says:

The IDC survey also found that only 43% of respondents said they have a formal process in place to look at how production plants will be organized in the future.

What Do You Say?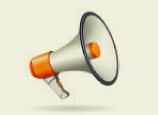 But for countries and companies, the question of course is what is required for manufacturing success. In many developed countries, the sad fact is that many manufacturing companies failed to really invest in their manufacturing operation, especially in developed markets, in the late 1990's through the recession in 2008-09, because the overwhelming trend was to move offshore to low cost countries, notably of course China. Why invest in plants that are going to be mothballed one day, and maybe soon?
But that is starting to change, say the analysts at IDC Manufacturing Insights. Regional manufacturing strategies and the apparent trend towards "reshoring" are encouraging companies to relook at manufacturing investments.
In a recent research note, a trio of IDC analysts say that manufacturers themselves "are going back to basics, to their manufacturing roots. They are putting a renewed premium on production knowledge driven by the need to protect and enhance their proprietary technology. They realize now that the direct involvement in production operations fosters innovation and improves customer service."
It is now time to think again about the "factory of the future, IDC says, and make the perhaps substantial changes needed over the next decade that will become the manufacturing platform for a generation.

From Capacity to Capability

The key challenge in today's manufacturing industry essentially resides in the inflexibility of manufacturing assets in meeting two essential capabilities, IDC says:

• Fulfilling variable customer demand globally
• Producing innovative products' variants at the pace the market dictates
IDC notes that what is emerging is manufacturers say that they have the capacity - indeed, often overcapacity - but not the capability to fulfill customer needs at an acceptable cost.

"This is the major competitiveness issue that manufacturers have to solve going forward, along their journey toward the factory of the future," IDC says.

And that recognition is starting to chip away at the long dominant focus on factory cost and yield to one more balance with order fulfillment effectiveness and flexibility.
What are the keys to making this transition? There are two, IDC says. They are:
• Introducing more flexible manufacturing capabilities and enabling a single plant to produce multiple products and variants
• No longer considering each factory as an isolated entity but seeing factories as part of a global network of flexible production capabilities aimed at fulfilling global customer demand
Manufacturers today, IDC says, need to focus on their capability to fulfill customer requests rather than just making sure production capacities are fulfilled.

(Manufacturing Article Continued Below)