From SCDigest's On-Target e-Magazine
March 21, 2012
Global Supply Chain News: China Effect has Wages Rising Across Much of the Rest of Asia

Thailand, Malaysia, Indonesia, more Raising Wages to Avoid Social Unrest from Growing Income Inequality; Jos. A. Bank Looks to Haiti, Middle East
SCDigest Editorial Staff

There have been numerous article and studies relative to rising wage levels in China, especially in the eastern regions of the country, with many interested in how this might impact a return of manufacturing to US soil as costs out of China rise. (See Yet Another Report Sees China's Manufacturing Advantage Shrinking.)
SCDigest Says:

In addition to once again complicating sourcing strategies for companies, the dynamics in Asia may also benefit Central American countries, where rising wages in Asia may make them highly competitive from a total landed cost perspective.

What Do You Say?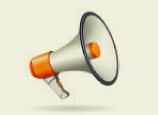 Now, there are signs that this wage inflation is starting to spread to other countries throughout Asia, in part to avoid social unrest, as is also often the driver of the government pushing for higher pay in China. However, the trend is perhaps making a moveby comapnies from Chinasourcing to other Asian low cost countries less attractive as a result.
Foxconn , the world's largest contract manufacturer most well known lately for its assembly of Apple's iPads at a facility in China that has come under intense scrutiny for its labor practices and working conditions, announced a few weeks ago that it has raised pay again for its workers, this time by 16-25%. That was Foxconn's third wage hike since 2010.
According to the Boston Consulting Group, which has been actively studying this issue over the last couple of years, China's wages in the Yangtze river delta region have risen from 72 cents an hour in 2000, to $2.79 in 2010, with an expected rise all the way to $6.31 in 2015. If that proves true, the 2015 wages in China would be up 776% versus 2000, and 126% over today's rates, though it should be noted wages rates in other parts of China, especially the western, inland regions, remain cheaper.
Companies hoping to escape that wage inflation by moving to other parts of Asia, however, may find that the same dynamics are starting to play out in other countries there as well.
For example, wages are said to be rising in Vietnam and India at an even faster pace than China. Malaysia's cabinet has recently approved the country's first-ever minimum wage, which is expected to be implemented soon. The plan is to create a minimum wage that will vary somewhat by region of the country, and will be set at levels in US dollars between $264 and $297 per month. That would be an increase of 50-60% over prevailing wage rates currently - a substantial jump that business owners there are saying could put their enterprises in jeopardy.
Indonesian workers in some areas have secured minimum-wage increases of more than 20% in recent months.
Thailand's government plans to introduce a higher minimum wage beginning in April that will push wages up about 40% in many parts of the country.
With all these developments, the Wall Street Journal recently reported that apparel manufacturer and retailer Jos. A Banks, which currently produces goods in Sri Lanka and Malaysia, is adding capacity in other parts of the world, including Central America and countries such as Haiti and Jordan.
Women's specialty retailer New York & Company has shifted production out of China into Vietnam. It says wages are raising there about as fast as in China, but starting from a lower base.
Retailer Charming Shoppes says it too is looking at other areas of the world for manufacturing, such as Egypt and Jordan, not only due to wages but also duty-free programs offered by those countries.
Behind the moves are government interest in keeping social unrest in check, as there is a growing sense in China and other Asian nations that a few in the country are making fortunes from the tremendous growth in globalization and low cost country sourcing, while workers are seeing little benefit.

(Global Supply Chain Article Continued Below)