From SCDigest's On-Target e-Magazine
Feb. 2, 2012
Under a Microscope, Apple's Supply Chain Shows both Progress and Problems with Regard to Working Conditions in Asia - and the Challenges for Western Manufacturing

230,000 Workers at Foxconn City; 8700 Industrial Engineers in 15 Days
SCDigest Editorial Staff

Well, you can't prove it, but it certainly seems at least possible that the reason for the timing of the recent release of Apple's groundbreaking Supplier Progress Report for 2012 (see Apple's Groundbreaking Moves to Audit its Extended Supply Chain for Compliance to its Supplier Code of Conduct) was a two-part series in the New York Times that in part says that working conditions at many of Apple's sub-contractors is often abysmal and often dangerous, even if Apple is making progress. It also described the incredible advantage China now in terms of attracting Western manufacturers - and it really has little to do with pure wage rates.
The Times articles were published just a few days after Apple released its report. The Times says it let Apple know the articles were coming some time ago, when it had asked Apple to comment on its findings; Apple declined to address the allegations.
SCDigest Says:

The scale and flexibility at Foxconn City comes with a price, the Times says - a price paid by the workers there to either pump up Apple's profits or reduce the prices consumers pay for its products

What Do You Say?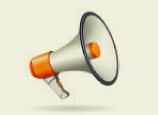 Among the highlights of the investigation's conclusions:
• The US is simply losing its ability to compete for large scale manufacturing work, not so much due to relative wages as much as it is China's supply base infrastructure and incredible speed and agility versus domestic US production.
• Though Apple may have good intentions vis-a-vis working conditions at its suppliers, the need for high levels of responsiveness, and the reality of how hard it is to change key suppliers, means the reality is likely to fall short of the rhetoric for some time.
The Challenge of Manufacturing Domestically

The first article in the Times series paints in bold relief how difficult it is to manufacture products in the US today regardless of wage differentials - especially for high tech products - and how despite predictions from some pundits saying a return to domestic manufacturing is likely due to rising costs in China, other factors make such a transition unlikely.
Famously, not long before his death, Steven Jobs of Apple had dinner with Barack Obama, and was asked by the president if given Apple's success, couldn't Apple bring some of its production, and the jobs that go along with it, back to the US?
"Those jobs aren't coming back," Jobs bluntly told the president, according to another guest.
An example shows why: Just six weeks before the launch of the first iPhone in 2007, Jobs decided that the product needed a glass screen instead of the plastic one that was in the presumed final design for the product. Jobs was worried the product would scratch too easily.
Apple had a supplier for the glass itself - Corning. But what company could due the precision cutting and finishing work for taking the sheets of glass and turning them into iPhone parts in just a few weeks?
One in China, of course. According to the Times, "When an Apple team visited [the bidding Chinese company], the Chinese plant's owners were already constructing a new wing. "This is in case you give us the contract," the manager said, according to a former Apple executive. The Chinese government had agreed to underwrite costs for numerous industries, and those subsidies had trickled down to the glass-cutting factory. It had a warehouse filled with glass samples available to Apple, free of charge. The owners made engineers available at almost no cost. They had built on-site dormitories so employees would be available 24 hours a day."
The Chinese manufacturing of course won the business. And Apple was not only able to get its screens on time, it did so incurring far lower start-up costs that it originally imagined or which could possibly be realized in the US.
Such flexibility and responsiveness, in fact, is almost unimaginable in Western supply chains.
"The entire supply chain is in China now," a once high ranking Apple executive no longer with the company said. "You need a thousand rubber gaskets? That's the factory next door. You need a million screws? That factory is a block away. You need that screw made a little bit different? It will take three hours."
Foxconn's Scale is "Unimaginable"
Speed and responsiveness is one barrier to a return to US manufacturing. Large scale production capabilities, and the level of control of the workforce, are others.
The world's largest contract manufacturing is Foxconn, a Taiwan company said to manufacture as much as 40% of the world's consumer electronics. Its factory in what is now known as Foxconn City in China - one of many it operates across the globe - makes the wildly successful Apple iPad tablet computer.
There are some 230,000 employees working in the complex. Over a quarter of Foxconn's work force there live in company barracks. It employs nearly 300 guards to direct foot traffic so workers are not crushed in doorway bottlenecks. The facility's central kitchen cooks an average of three tons of pork and 13 tons of rice a day.

"The scale is unimaginable," an Apple executive said.
Added Jennifer Rigoni, who was Apple's worldwide supply demand manager until 2010, "They [Foxconn] could hire 3,000 people overnight. What U.S. plant can find 3,000 people overnight and convince them to live in dorms?"
The Times reported that after Apple and its supplier had perfected the method for cutting the glass for the iPhones, it was now a race against time to build the product inventory pipeline for the launch date.
The first truckloads of cut glass arrived at Foxconn City in the dead of night, according to the former Apple executive. That's when managers woke thousands of workers, who crawled into their uniforms — white and black shirts for men, red for women — and quickly lined up to assemble, by hand, the phones," the Times reported. Within three months, Apple had sold one million iPhones. Since then, Foxconn has assembled over 200 million more.
What's more, Apple's executives had estimated that about 8,700 industrial engineers were needed to oversee and guide the 200,000 assembly-line workers eventually involved in manufacturing iPhones. It had also forecast that it would take as long as nine months to find that many qualified engineers in the United States.

(Global Supply Chain Article Continued Below)