From SCDigest's On-Target e-Magazine
Nov. 2, 2011
Global Supply Chain News: Good News for Shippers and Importers, as Glut of New Capacity will Keep Ocean Carriage Rates Low for Some Time

Asia to Euro Rates Down 69% from March 2010, Net Rates Below Zero; Drewry Worries about Ocean Carrier Stability
SCDigest Editorial Staff
The large number of ships ordered during better times - many of them of the megaship variety - are likely to continue to overwhelm the pretty strong global growth in container shipping demand for some time, industry analysts say, while noting big drop offs in transpacific volumes.
SCDigest Says:

Drewry adds that it does not expect the amount of capacity that may eventually be pulled from the market will be anything like the levels seen in 2009-10.

What Do You Say?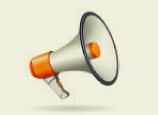 That's good news for shippers and importers, but will risk real financial troubles for some of the carriers, which are barely breaking even on just operational costs on Asia to Europe routes now, and with only a slightly better landscape from Asia to the North America.
"An excess of capacity on key routes, as well as poor discipline from carriers, means that container shipping lines will not cover their cost of capital in 2011 and many will lose money once again," said the analysts at Drewry Shipping Consultants, in summarizing its latest quarterly container forecast. "Our new global demand forecast remains fairly positive, at just over 7% growth for this year and despite concern in the western economies, we still see decent volumes in intra-Asia and on emerging trades with Latin America."

Drewry asks: if the industry is unable to make money in a relatively strong year, then what will happen if/when demand seriously falls away on a global scale?

Drewry says that a weaker than anticipated peak season, visible in the poor/flat container volumes at most US ports this in recent months, has meant that headhaul Asia to Europe and particularly transpacific volumes have faltered.
For example, September saw a decline of 9% in imports of toys into the US, the eighth consecutive month of year-over-year declines, as consumers continue to pull back.
"With load factors of only 80-85%, that means carriers have been unable to push through their peak season surcharges and the severe overcapacity in these core east-west trades has been starkly revealed," Drewry notes.
The scenario is especially grim in Asia to Europe routes, for which spot rates have fallen by some 69% since March 2010, according to analysts at Alphaliner. That has taken them to the point where they are below zero when factoring bunker fuel adjustments, in what Alphaliner calls a "destructive rate war." Net rates are now below where they were at the bottom of the market in 2009.
Alphaliner says current spot rates are about $680 per 20-foot equivalent container, while the average bunker adjustment factor currently stands at $750 per TEU - meaning a negative rate of -$70.00 per 20-foot container.
It's not quite really that bad, however, as the carriers actually only spend about $280 per TEU for a 13,000 TEU ships and $370 per TEU for an 8,500 TEU ship.
Drewry says it does not see any signs that major carriers are pulling out capacity on Asia to Europe lanes.

(Global Supply Chain Article Continued Below)