From SCDigest's On-Target E-Magazine

Aug. 30, 2011
Supply Chain News: Across the Globe, Countries Trying to Rev Up Manufacturing Sector and Related Job Growth
Australia, India, Brazil, even China Look at Plans to Empower Domestic Manufacturing; In US, Sen. Feinstein Proposes $20 Bill in Loans to US Manufacturers Facing Subsidized Foreign Competition
SCDigest Editorial Staff
As the global economy continues to wobble and even China is seeing some worrying economic trends, there is suddenly a renewed focus in many countries on reviving their manufacturing sectors, with a slew of calls to action in just the last week or two.
It seems a sign of an overall backlash in many developed economies against the onslaught of low priced goods from China and other countries that have contributed to declines in domestic manufacturing and jobs, among weak employment numbers in much of the world. Some estimates say that for every one domestic manufacturing job, as many as seven others are created to provide materials and support for the manufacturing operation.
SCDigest Says:

Support for Feinstein's measure by others in Congress is not yet clear, though some observers say such a direct subsidy could run afoul of World Trade Organization rules.

What Do You Say?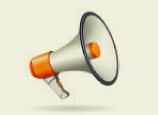 Even countries such as Australia and Brazil that have relatively successful economies right now are making or proposing moves to help manufacturing, recognizing that their commodity-export driven success may not be the right model for the future.
"We ship China commodities, and they ship us finished goods," one Australian business leader said last year.
In India, the government said that it will begin debating a National Manufacturing Policy that aims to raise the contribution of manufacturing in the country's GDP from 16% currently to 26% by 2025, creating 100 million jobs in next 10 years.
Of course, those are just numbers, and some there are saying that the likelihood of reaching those targets is slim, especially given the trend of many multi-national companies using robots and other automation in their factories even in a low-cost country like India.
Still, the government there believes its plan will create numerous "mega industrial zones with world-class infrastructure facilities," creating opportunities for the 100-200 million people expected to leave their rural communities and head to more urban areas there over the next decade.
In Australia, the country's Chamber of Commerce and Industry called for the government to reduce taxes and regulatory burdens to keep the country's manufacturers more competitive with the rest of the world.
"The challenge facing a lot of local manufacturers is how to reduce the high cost of doing business, and one of the ways you can do that is with new technology and new work practices," said a Chamber spokesperson. "We need to make sure we reduce the cost of doing business, and that means cutting taxes, not coming up with new ones, and cutting red tape wherever possible."
That proposal came as Australia's manufacturing sector continues to weaken. Credit rating agency Dun & Bradstreet released data this week showing business failures in the manufacturing sector had risen by more than 60% since 2008. The data also showed new start-ups in manufacturing had significantly dropped from an average of about 700 each year over the past three years, to just 14 in the first six months of 2011.
There was also concern after the news last week that BlueScope Steel, Australia's largest steelmaker, was cutting more than 1000 jobs and would cease exporting steel because of the strong Australian dollar. There is also concern down under about a new cap and trade program for carbon emissions scheduled to start in 2012 that many fear will hit manufacturers there with additional costs, making them even less competitive globally.
Even China, growing at or near double digits for about a decade, is starting to feel the need to juice its manufacturing sector. China's manufacturing industry is showing a declining trend, with production likely to drop again in the third quarter of this year after falling slightly in recent months.
Writing last week in the China Daily, Luo Jun, CEO of the Asian Manufacturing Association, said that Chinese governments needed to make moves to open up lending to businesses, especially smaller manufacturers and those in the coastal areas such as Guangdong and Zhejiang provinces, to help them weather the storm until the domestic market picks up, among other measures.

(Manufacturing article continued below)