From SCDigest's On-Target E-Magazine

Jan. 19, 2011
Supply Chain News: Popular, Influential John Engler Leaves National Association of Manufacturers for Top Spot at the Business Roundtable
Insider Jay Timmons Named New President, Says "Manufacturing Means Jobs"
SCDigest Editorial Staff
We missed it over the holidays, but in late December John Engler, the popular and influential president and CEO of the National Association of Manufacturers (NAM) announced he was leaving that organization to take on a similar role for the Business Roundtable, an association of CEOs of U.S. companies.
Taking his place at NAM is Jay Timmons, promoted from his previous role as an executive vice president. He joined NAM in 2005 as senior vice president of policy and government relations. His previous experience includes serving as chief of staff to Congressman, Governor and Senator George Allen (R-VA) from 1991 to 2002, and a term as executive director of the National Republican Senatorial Committee during the 2004 election cycle.
SCDigest Says:

.Timmons says "manufacturers face significant challenges because our competitors around the world are working hard to take our leadership position away from us."

What Do You Say?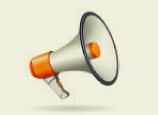 Engler was a popular two-term governor of Michigan who took on the NAM role in September of 2004, about a year after his term of office ended in 2003. '
Many believe that under his tenure, NAM grew substantially in prestige and influence, during a time when many saw US manufacturing as under assault from the offshoring movement and other trends. He argued passionately for what he viewed as more pro-business/manufacturing government policies, such as reducing the US corporate tax rate.
From our view, Engler also skillfully manage to walk the tough line between support for direct US manufacturing efforts and the move by many NAM members, especially the largest companies, to move more and more work from the US to offshore. For example, while supporting revaluation of the Chinese Yuan to better balance trade and strongly arguing for better protection of US intellectual property in China, NAM has not supported direct protectionist measures. It strongly supports the recent free trade agreement with South Korea.
In a statement, Timmons said: "I'm Jay Timmons, the new President and CEO of the National Association of Manufacturers (NAM). I may spend most of my time in Washington, D.C., but my principles and motivation are driven by being part of a family with manufacturing roots in Chillicothe, Ohio.
"My grandfather had a strong commitment to his community and country that came from being a manufacturing employee who helped innovate and make things that contributed to everyday life. These values are with me today as we all fight to help U.S. manufacturers retain their edge in a highly competitive global marketplace.
"Here at the Manufacturers, our responsibility is to be the voice of the more than 12 million Americans employed directly in manufacturing. Today, the United States enjoys the distinction of being the world's largest manufacturing economy, and U.S. manufacturers perform half of all research and development activities in our nation, driving more innovation than any other economic sector.
(Manufacturing article continued below)