Why 'Brick is the New Black' for Retail
The Rapid Rise of Omni-Channel Retail has Elevated the Importance of the Store in Anchoring and Enhancing the Omni-Channel Shopping Experience for Today's Connected Consumer


---

JDA Software CEO Bal Dail recently gave the keynote address at the National Retail Federation Big Show conference In New York City in mid-January in front of some 6000 attendees. Below is the text of Bail's comments.

The tremendous growth of online and mobile commerce has caused some pundits to predict the demise of brick-and-mortar stores, relegating them to the backwaters of the shopping journey. Nothing could be further from the truth. In reality, the rapid rise of omni-channel retail has elevated the importance of the store in anchoring and enhancing the omni-channel shopping experience for today's connected consumer. That's why 'Brick is the New Black.'

Meet your New Boss

There is no longer any doubt that the consumer is firmly in charge of her own shopping experience and path to purchase. She decides when and where she will research her selections, socialize them with friends, read reviews and make her purchases - through whichever channels and devices she chooses. For her, it's just shopping redefined. And the whole experience better be simple and frictionless or she'll go elsewhere.

Dail Says:

Shoppers overwhelmingly report a desire to see and feel what they buy before they buy it.

What Do You Say?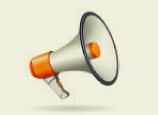 For example, consider Jenna, your new boss in retail. She wants a new wool sweater to take on her ski trip in two days. She sees online that you have the type of sweater she is looking for and comes into your store to examine styles and colors. She finds exactly the sweater she wants, but the store is out of her size. She whips out her smartphone, orders the sweater from your ecommerce site and chooses your free two-day home delivery. If you want to keep your new boss happy, and keep her as a valuable customer, you better get that sweater to her in two days, as promised. But you also have to do it profitably - that's the key to long-term omni-channel success.


A quick analysis shows that you have the sweater Jenna ordered in several places - at another store in her area, at your Memphis distribution center, and at your supplier in Chicago. Shipping from your other store would be quickest, but the labor and delivery costs could wipe out your profit from the sale. Besides, you may not want to deplete that store's inventory before your weekend promotion. Shipping from the Memphis DC would likewise eat into profits due to the expense of a rigid agreement with a third party logistics partner. However, your Chicago supplier is currently offering free two-day shipping, so that is the option that both meets Jenna's expectations and maximizes profit.

Reinventing the Brick-and-Mortar Experience


For Jenna, and for all of your other new bosses, the store is at the center of the emotional and financial journey. She could do all of her research online, but before she made her purchase, she might want to feel the fabric, see her color choices in real life, and try the sweater on to make sure she has the right fit. This visceral part of her shopping experience cannot only cement the sale, it also creates an emotional bond with your brand that will keep her coming back to your store.


This emotional connection is not just for apparel retailers. Shoppers overwhelmingly report a desire to see and feel what they buy before they buy it. That's why 95 percent of all retail sales are either captured or influenced by the store, as Jenna's was. This creates a tremendous opportunity for retailers to position their brick-and-mortar stores at the heart of the omni-channel shopping experience. But, of course, that's easier said than done. It will never happen if you continue to use siloed operations and disconnected systems. Worse yet, you'll never able to, or even understand your ability to, do it profitably.


For example, one of the hottest trends in omni-channel is in-store fulfillment - buy online/pick-up in-store or buy online/ship from store. RIS News reports that 36 percent of retailers who offer in-store fulfillment have seen an increase in foot traffic and 32 percent report increased revenue from the associated up-sell and cross-sell opportunities. That's the good news. But DC Velocity found that 60 percent of retailers offering these programs do not understand what it costs them to pick orders from the back of the store and 71 percent do not understand what it cost them to pick orders from the front of the store. Thus, RIS News says the lack of integration across these omni-channel processes is costing retailers $4.5 billion in annual lost revenue from missed sales opportunities.


Going back to Jenna's shopping experience, what if instead of ordering the sweater in the right size online, Jenna had asked one of your sales associates for help. In the worst case scenario where your associate doesn't have visibility to inventory enterprise-wide, she will likely spend 20 or more minutes calling around to your other stores to find the right sweater in the right size, then tell Jenna it is available if Jenna wants to drive across town to pick it up—not a great shopping experience for Jenna. Even if your associate does have visibility to inventory in all stores and the other store has ship-from- store capabilities to send the sweater directly to Jenna's home, neither your associate nor the other store will understand that this option is going to wipe out the profit on the sale.


That's the catch-22 for retailers—if they want to remain viable, they have to offer superior omni-channel shopping experiences for their customers, but without the integrated technology, process and people to support this, they can't offer it profitably.

The Prescription for Intelligent Commerce


In order to offer customers a superior omni-channel shopping experience, for which stores are a central player 95 percent of the time, retailers have to up their game when it comes to empowering stores with the right technology and people. This will require three types of tightly integrated technology - supply chain inventory visibility, intelligent fulfillment and labor productivity - with a distributed order management (DOM) system acting as the traffic cop orchestrating the overall flow.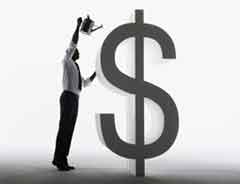 In our first example where Jenna ordered her sweater on her smartphone, the DOM system first used inventory visibility to see all of the locations across the supply chain - stores, DCs and suppliers - where the sweater was available. Next was the much more difficult task of deciding where would be the most intelligent site from which to fulfill the order. Or in other words, which site would be the least costly to ship from taking into consideration the promised delivery window and the availability of, and demand for, the inventory and labor without cannibalizing sales from other locations.


Thus, intelligent fulfillment must consider a wider set of factors and capabilities than just where the inventory is at a given point in time and how much it will cost to ship it. First, intelligent fulfillment systems must understand the demand on the inventory at each location. In our example, if the other store had a limited quantity of the sweaters which the demand forecast indicated were likely to be sold over the weekend, and the replenishment plan indicated that no more of the sweaters were being delivered in the interim; it wouldn't make sense to fulfill the order from that store only to lose a potential sale over the weekend.


Second, the system must understand the demand on the labor and the labor cost at each site. If there isn't sufficient labor at the store to pick, pack and ship the order without detracting from revenue-generating duties based on forecasted store traffic patterns, in-store fulfillment may be a non-starter.


Third, if there is sufficient labor available, it comes down to cost. What is the cost of labor plus transportation/delivery to ship the sweater from the sites where it is available? While transportation systems can easily tell you what it cost to ship from each site, understanding labor costs can be a bit trickier. If you don't have a labor management system in your DCs with standard times for each task, actual fulfillment times and costs can vary all over the map. If you don't have workforce management and in-store picking systems in your stores, your chances of accurately computing fulfillment costs are likewise slim.


Thus, intelligent commerce - the ability to provide superior omni-channel shopping experiences profitably - requires sophisticated and integrated technology behind the scenes. But for those retailers who can achieve intelligent commerce, the rewards are significant.

Brick is the New Black


Despite the headlines and hype about the growth of online sales and the explosion of mobile activity, the facts show that brick-and-mortar stores are still the center of the retail universe - capturing or influencing 95 percent of all retail sales. What's more, consumers shopping in stores spend six times more than they do online. And 78 percent of all shoppers say they just prefer to shop in stores. That's why you hear that many of the pure-play ecommerce retailers are starting to open brick-and-mortar stores themselves.


The key for retailers is to use advanced technology to leverage stores to enhance the omni-channel shopping journey and give shoppers the visceral experience they crave - and do it profitably! That will make Brick the New Black.