Holste Says:

It's important to understand that protecting the DC system against operational obsolescence lays with the company not the vendor.

What Do You Say?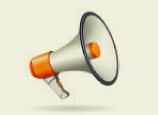 I recall one such case involving a large privately owned auto parts distributor. The company hired a System Integrator (SI) to design, engineer, install, and commission a batch order picking and sorting system in 2001. Over the years the SI "suggested" replacing and updating various aging control devices with new components. The company never could justify the "out-of-pocket" cost. After all, the original control devices were working just fine and the software was stable and dependable – great, no problems.
As time went on the SI informed the company that many of the critical control devices were no longer available and not being supported by the OEM. In addition, time was running out on the SIs ability to support the now extinct proprietary software programs running their system. Still, the company was not concerned enough to take action.
Eventually, the company hired an IT person who panicked when he discovered that the DC system controls and software programs were obsolete and no longer supported. In fact, much of the existing control equipment, including PCs / PLCs, and bar code scanners were no longer being serviced by the OEMs and critical parts were not available rending the devices non-repairable.
The IT person understood that the entire DC system had declined into a state of operational obsolescence. At this point even a relatively minor system failure could have a catastrophic effect on the DCs ability to process and ship orders to its customers.
Finally, the SI was called in to complete a comprehensive system appraisal which was then submitted to the Board of Directors for emergency funding. Yes, it was very expensive because at this point the entire controls and software system had to be updated PDQ.
Unfortunately, this story is not all that uncommon. Part of the blame lies with system providers who do not want to upset their customers with doomsday scenarios. Part of the blame lies with company executives who see DC equipment and system upgrades as an out-of-pocket expense instead of an incremental on-going business investment.
The best way to deal with the question of when to upgrade and/or incorporate new features and functions is to develop a plan. First, where are you now and where do you want to be in the next few years? Then schedule regular intervals for reviewing your material handling equipment, controls and software systems, and upgrade them accordingly. Not only will this approach protect your business by keeping critical control devices and software programs up-to-date, it is way more cost effective to upgrade incrementally.