We all know that in almost every industry, product lifecycles are getting shorter and shorter, not just in the high tech industry where it has long been the case but in many other sectors as well that didn't use to have that pressure.

Gilmore Says:

Even more dramatic an example might be Research in Motion, which went from pioneer of the smart phone and business and stock market darling to deeply troubled company on the verge of being sold off for next to nothing in just a few short years.

What Do You Say?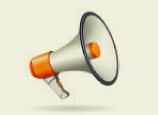 As news has come over the last couple of weeks that PC industry pioneer and supply chain icon Dell was thinking about taking itself private, a rumor confirmed early this week, it occurred to me we need to take that concept even further.
It is a bit of an odd deal, with founder and CEO Michael Dell fully involved and scheduled to keep leading the company in its non-public version, and Microsoft throwing something like $2 billion into the deal.
Why the move? Because Dell, like the rest of the personal computer industry, is struggling, its stock price going nowhere but down, as tablets and cell phones eat the PC's lunch.
In January, Gartner said that PC sales globally dropped 4.9% in Q4 and 3.5% for all of 2012 - the first time a year-over-year negative number for PC growth has ever occurred.
Think about that - in a world where billions of people on the globe do not have a computer, and there is a rising middle class in many emerging markets, PC sales nevertheless declined last year.
Which brings me back to my original point: I think we should talk not just about shrinking product lifecyles, but declining company lifecyles as well. When Kodak declared bankruptcy last year, many bemoaned the near death (not quite yet) of a true American industrial icon.
But as the Wall Street Journal noted, Kodak survived and enormously thrived until the past decade for more than 120 years, and asked: Will we still have Google a century from now? Seems unlikely.
In just 30 years, Dell rose from nowhere first to high tech industry prominence and then business and supply chain greatness, with its iconic make-to-order model, negative working capital, etc.
It later swooped up DEC, a maker of mid-size computers that was itself at the end of its company lifecyle, to gain more entry into the corporate server market.
There were a number of books in the late 1990s/early 2000s with titles like "How Dell Does It."
But Dell's world started to change, notably as laptops/notebooks became the thing to buy, and it turned out customers wanted to see the machines before they bought them. That put pressure on Dell's revenue and margins, and forced it to look to retail channels, which it famously announced in April of 2008, closing its iconic Round Rock, TX manufacturing site, and saying it would cut costs by drastically reducing the number of configuration options, and begin to offshore to contract manufacturers for machines to be sold through retail. (See The New Supply Chain Lessons from Dell.)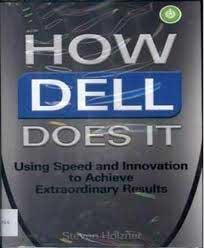 Even more dramatic an example might be Research in Motion (now called Blackberry), which went from pioneer of the smart phone and business and stock market darling to deeply troubled company, on the verge of being sold off for next to nothing, in just a few short years. The speed of its decline was incredible, though the new Blackberry seems to have another shot at relevance with its latest phone line-up -but that is far from assured.
It is not just high tech companies. Retailer Best Buy was flying high and seemed to be in an almost invinceable position when it's only major competitor, Circuit City, went bust in 2009. Yet, now Best Buy is struggling mightily, and is likely also to be taken private too before long, as if that really fixes anything.
Amazon.com is or might soon be doing that to a lot of retailers.
I heard a supply chain executive from Cisco a few years ago say the company is always on the look-out for new technologies or products that "could cut our revenue by 30%." When it sees that kind of opportunity or threat, Cisco usually just buys the merging rival up. Maybe that's the way more should play it.
So, my last two points:
1. Supply chain greatness can only take you so far, obviously, especially if it is mostly focused on cost reduction versus go-to-market innovation.
2. If you are focused too much just on individual product lifecylce management and not enough on company lifecycle management, the penalty can be a very harsh one. Cisco has had its struggles, but it still seems to be on pretty secure ground, with its approach.
Dell is still a good company. It runs a very good, now segmented supply chain. Maybe back in private status, it can find it's way to being a great company again.
But here is the painful truth - with Dell's changing business fortunes, and partial shift away from make-to-order, not many care how Dell does it anymore.
Let me know your thoughts at the Feedback section below.