In 2015, SDigest launched a landmark report on the state of supply chain relationships between retailers and vendors. We wanted to answers such questions as: What is the real status of retailer and vendor/supplier relations today? Is it getting better and more collaborative - or heading the other way? What are the real barriers to supply chain collaboration? What are the trends in chargebacks, deductions and requirements? Is the focus on improving supply chain performance - or something else? We believe these are all questions that have rarely been answered in previous research.
Now, not only will we see the data for 2017, we can also compare it to the 2015 results to see trends and direction in a variety of key issues.
Example Chart from 2015 Report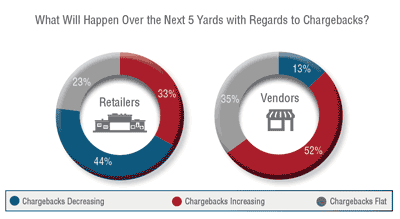 SCDigest hopes to learn and share all that and more in this new research project, from which we hope to develop an "index" that can measure how these relationships are tracking year over year in what is the industry's most prominent value chain.
We need your help in what will clearly be a study that gains widespread attention in the supply chain community.
You can do that by taking this brief survey. In the near future, we will send all respondents a copy of the survey results aggregated across all respondents. We know you will find it valuable.
Please help by taking this year's 10-minute survey: The State of Retailer-Vendor Relations 2017 Survey
or
http://app.surveymethods.com/EndUser.aspx?8DA9C5DD89CBDCD98C
We look forward to your help.
SCDigest