FEATURED SPONSOR
New SCDigest Survey
Last Chance! Innovation in 3PL Capabilities:
Perspectives from Shippers and Providers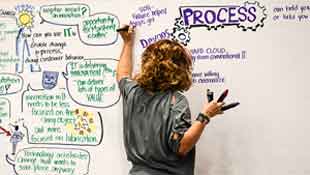 What Do Shippers Expect from 3PLs in Terms of Innovation?
How Are 3PLs Responding?

Please Help with Brief Survey

---
NEW CARTOON CAPTION CONTEST FOR SEPT. 28, 2016
Deadline is 8:00 pm ET Oct. 26, 2016

Every other week, we'll post a cartoon and ask for witty/humorous captions from our readers. The winning entry will be published the following week. The newest cartoon will be posted on the SCDigest home page every other Monday and in that week's newsletter

Winner announced in Oct. 27th SCDigest Newsletter
May the funniest man or woman win!
Have an idea for a cartoon? We would love that too, and will give you the credit.
SUPPLY CHAIN TRENDS AND ISSUES
New On-Demand Videocast
5 Emerging Technologies that will
Change the Future of Distribution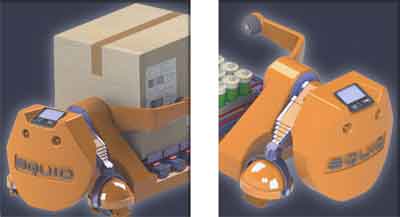 Excellent broadcast! Learn the latest in each-picking robotics, co-bots,
artificial intelligence, autonomous vehicles, sensors, drones and droids.
---
DISTRIBUTION AND MATERIAL HANDLING FOCUS
SOURCING AND PROCUREMENT FOCUS
TRANSPORTATION MANAGEMENT FOCUS