On Demand Webinar:

Transforming Big Blue's Procurement Operations



---
Last Chance! Cartoon Caption Contest for July 22, 2013

Every other week, we'll post a cartoon and ask for witty/humorous captions from our readers. The winning entry will be published the following week. The newest cartoon will be posted on the SCDigest home page every other Monday and in that week's newsletter (usually emailed on Thursdays)

Deadline is 8:00 pm EST
Aug. 14, 2013
Winner announced in Aug. 15th SCDigest Newsletter
May the funniest man or woman win!
Have an idea for a cartoon? We would love that too, and will give you the credit.
---
---
Important New Research Project
Supply Chain Planning Process and Technology Benchmark 2013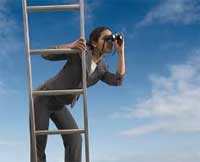 Please Help SCDigest Complete this Interesting and Important Study

Complimentary Copy of the Results for Comparison and Discussion

---

Featured Story:
Role of Voice in Reducing e-Fulfillment Costs
Voice Technology in the DC Provides Opportunity for Many e-Tailers to Improve their Bottom Lines; New Calculator to Measure Potential Impact on Fulfillment Costs

Related Content:
Will Video Kill the RFID Star?
Facial and Other Visual Identification System Just Might Provide More Value at a Much Lower Cost; If Faces, Why Not Boxes?
---
---
---