The Labor Supply Chain on the March?
For about a decade I have written a column titled "The Labor (Day) Supply Chain," summarizing the week before the Labor Day key trends, numbers and past year events relative to labor overall but more specifically for supply chain workers (logistics, manufacturing, etc.).
GILMORE SAYS:
WHAT DO YOU SAY?'
So for the first time in a long while there is some wind at labor's back.
In general over the past 10 years, the tide has moved against labor on a number of fronts. In my column this year, for example, I noted that while unionization rates in the private sector actually rose a tick in 2020 to 6.3% from 6.2% in 2019, the trend has been steadily down, for example with private sector unionization at 16.8% in 1983. (See The Labor (Day) Supply Chain 2021.)

However, the currents may be changing, driven in part by the shortage of workers, emboldening labor forces to get more aggressive, supported by a very pro-labor administration in Washington and Democratic control of both Houses of Congress.

Case in point: the current strike by some 10,000 factory workers at iconic agricultural equipment John Deere. It is the largest number of private sector workers to walk off the job in two years.
But it's the details that show the changing times. The Deere workers voted October 10 to strike after rejected a contract offer from Deere that was negotiated by officers of the United Auto Workers to which workers belong.
And by labor comparison to contract provisions in recent years for factory work, it was a pretty good deal: an increase in annual wages for standard workers from $60,000 to $72,000 by 2027. The deal would also provide a one-time bonus and improved retirement benefits.
Here's the problem - inflation is running hot and heavy, with prices up 5.4% in the past year in September, and many saying it may last for a while. A contract that doesn't deal with that new reality is not likely to be approved by workers - especially with labor - including likely "strike breaker" temps - very tough to find.
Labor activity seems to be popping up in a number of places.
On Oct. 5, workers at four Kellogg plants across the US went on strike over a number of issues. Last Saturday, so-called "shoppers" at delivery firm Instacart were being urged to not show up for their jobs, by a workers group called the Gig Workers Collective, alleging worsening working conditions including plummeting pay, safety concerns, and a punitive rating system. The effort, however, seems to have fizzled.
"There is a new militancy out there," said James Hoffa, president of the International Brotherhood of Teamsters union, which represents 1.4 million workers, from Detroit auto workers to UPS delivery drivers. "I do think it's an opportunity for labor."
The Teamsters Union says it is fielding an unprecedented volume of requests to form unions at workplaces around the country.
In addition to some new found spring in labor's step, there are other important developments.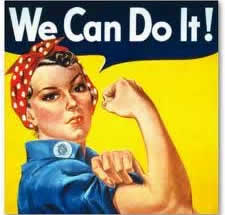 Any day, the US Supreme Court will announce if it will take the petition of the California Trucking Association and decide whether to throw out California's AB 5 legislation. Greatly simplifying, that law makes it nearly impossible to be classified as a contract employee in the state, meaning California's some 70,000 contract drivers and owner-operators would be legislated out of existence and have to become regular employees of trucking companies - or leave the profession or the state, as certainly some will.
Given that decades-old law gives the Federal government exclusive power to regulate trucking - due to the impossibility of truckers managing different rules for each state - this one seems like a no brainer to me, but we'll see. The fear in logistics circles is that if the case is rejected by the Court or its ruling upholds the law, the legislation will move to other states - and maybe to distribution centers as well as trucking.
But the court decision may not even matter. There is currently a bill in the Senate, after passing the House, called the "Protecting the Right to Organize Act" (PRO Act). It contains similarly onerous rules regarding contract employee status. It would also outlaw so-called right to work states (there are now 27 of them, having added a few in recent years), hated by Labor, in which workers at organized shops can't be forced to join the union or pay dues.
So for the first time in a long while there is some wind at labor's back. Will a variety of factors change the tide and the power in supply chain labor?
It seems likely to me.

What's your take on the renewed strength of supply chain labor? Let us know your thoughts at the Feedback button or section below.