2021 Supply Chain Predictions from the Analysts Part 3
Two weeks ago, as I do every year, I summarized some 2021 supply chain predictions from the analyst community, beginning with a selection of what Gartner calls "predicts" on supply chain technology. (See 2021 Supply Chain Predictions from the Analysts Part 1.)
Did the same with some additional predictions from Gartner a week ago. (See 2021 Supply Chain Predictions from the Analysts Part 2.)


This week, a look at some of the most interesting predictions from a slew of analysts from IDC, led by practice leader Simon Ellis, who years ago was lucky enough to hold the title of "supply chain strategy futurist" at Unilever, where I first met him.
GILMORE SAYS:
WHAT DO YOU SAY?'
I have a lot more from IDC and some other analysts, but am going to end it here. I would love to hear any predictions you have for the supply chain in 2021 and beyond.
In the introduction to its 2021 supply chain predictions, IDC introduces the concept of what it calls the "thinking supply chain." Since I have written about the intelligent supply chain in the past, this certainly roused my interest.

IDC says the thinking supply chain involves "having the ability to collect, consume, and disseminate data-driven insights in real time both within the supply chain and to adjacent functions such as sales and marketing."
In the IDC predictions research note, there isn't a lot more explanation than that, so we'll have to revisit this topic another day, but my first reaction is that the definition of the thinking supply chain seems too internally focused, versus extended supply chain oriented.
As it does every year, IDC published 10 supply chain predictions for 2021. Here are three of my favorites.
I'll start with the first, which is that "By the end of 2021, 90% of all manufacturing supply chains will have invested in the technology and business process necessary for true resiliency, resulting in productivity improvements of 15%."
Supply chain resilience is probably the top supply chain topic du jour, so here is IDC's take.
"Although resiliency is not something that can be achieved overnight, there are things that can be done in the shorter term to better understand the drivers of demand volatility and allow companies to better match supply with demand," IDC writes.
Today, in the face of the pandemic and its dramatic impact on supply and demand, it is "easy" to see the importance of resiliency. IDC says that it was suggesting that supply chain resiliency may well be the most important characteristic of the modern supply chain five years ago, given the continued march of disruptions, from tsunamis and floods to trade wars, and that seemingly is certain to be our supply chain reality going forward.
But as I have noted many times, supply chain resilience of course is not free - far from it, in fact. IDC notes that "Resiliency will require substantial investment with respect to IT infrastructure, manpower, and support services for operational sustenance."
My questions as always are this: Is the investment in resiliiency really worth it? When do you start to hit diminishing or even negative returns?
The IDC prediction says such investments can result in productivity gains of 15%, but where that comes from isn't detailed. I would like to see from any of the analysts or consultants and academics is the true ROI from investments in resilience - with the added complexity that you might invest heaviy in resilience for given disruptions that never come.
I was also interested in this prediction, that "By 2024, 50% of manufacturers will improve agility by postponing final production time by 15%, on average, contributing to a 2% Increase in revenue."
Postponement practices, where base products are customized late in the supply chain to react to local demand, has been around for 20 year or, popularized by Hewlett-Packard and its printer supply chain.
IDC focuses on companies being able to leverage improved supply chain visibility and use of demand sensing technologies to develop better insight into local demand.
In a mouthful of a sentence, IDC writes that "Because of the agility and speed that this growing visibility and unified insight brings, it is possible to use the time and efficiency savings essentially as "credits" that can be redeemed in production operations, postponing manufacturing closer to market, and thus opening the opportunity to get closer to producing exactly what and how much of a product that consumers want, allocating it to the right locations and delivering it faster, ultimately selling more of what customers want at full price for greater sales and profitability."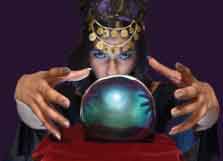 I don't really have a sense of whether use of postponement strategies is increasing of late or not. You don't hear about it much. Of course, it only is even an option for certain types of products - I don't see a lot of postponement opportunities for tooth paste or blue jeans.
However, for many products, there would seem to be opportunities for what might be viewed as forms of postponement, which is use of 3D printing or even digital sewing for those blue jeans. 3D or additive manufacturing seems to keep making technical advances, but that doesn't appear to be translating into anything close to a critical mass of adoption.
If and when it does, it will have a dramatic impact on many supply chains - but I suspect there were lots of expert predictions five years ago that said this 3D future would be here by now.
The last of my favorites from the IDC ten 2021 supply chain predictions is this: "By 2023, 25% of enterprises will ship freight using an independent, SaaS-enabled marketplace platform, resulting in improved efficiencies in load matching and reduced shipping costs."
IDC observes that private equity funded logistics start-ups have entered and to an extent penetrated the freight market with SaaS-enabled open marketplaces connecting B2C and B2B firms for specific logistics services, ranging from local parcel deliveries to storage needs to domestic/international and intermodal freight forwarding services.
Meanwhile, traditional 3PLs have also invested in their own platforms to connect shippers and carriers to efficiently match and book loads and track shipments.
IDC predicts all of this will continue to bring change.
"Enterprises with established relationships with logistics partners could look more to SaaS-enabled freight marketplaces to benefit from more transparent and competitive pricing from multiple providers and instant and easy access to spot market rates," IDC says.
IDC research finds those companies that have already invested have decreased the time it takes to execute a shipment by 17%, along with other benefits.
There is certainly growing interested in digital freight matching services such as Convoy or Uber Freight - but the question remains to what degree. The trust, the quality, and the reliability of long term shipper-carrier relationships will not be significantly be rejected by many shippers, it seems to me, even if they toy at the edge with the newer platforms - as has always been the case with the spot market, however you access it.
Ok, I have a lot more from IDC and some other analysts, but am going to end it here. I would love to hear any predictions you have for the supply chain in 2021 and beyond.

Any reaction to these IDC predictions? Let us know your thoughts at the Feedback button (email) or section below.