What Scares Me in Supply Chain Halloween 2020
In 2017, SCDigest editorial assistant Joan Nystrom suggested I do a column for the Halloween season on what's scary in supply chain.

So I did that each of the past three years, which seemed to be well received, so I am back with that column again this year, with some carry over scares for sure but with some new perspective as well.

Two of the three scares are more geopolitical and economic than pure supply chain, but we all understand how those areas impact supply chain strategies.
GILMORE SAYS:
Can the overall economy rally given all that economic turmoil, even if Amazon and Walmart are thriving?
WHAT DO YOU SAY?
The thing that scares me most this Halloween is the state of the economy. Yes, it was just announced the US economy grew a record 33.1% in Q3, but that was off of an even bigger record decline in Q2, so the economy is still well below pre-pandemic levels and likely to remain so for some time.
I believe there is another economic shoe to drop, after the start of a quasi V-shaped recovery.

Why? Consider for starters that the economy is hugely dependent on the housing market. A front page headline in the Wall Street Journal this week says it all: "Struggling Rental Market Could Usher in Next American Housing Crisis."
The article notes that literally millions of renters have been unable to pay some or even all of their rent since March, when the pandemic lockdown forced many businesses to close. Many businesses remain closed or only partially open, pushing renters into unemployment and wiping out their savings.
Millions of home owners are under similar mortgage presures.
There have been federal, state and local moratoriums on evictions that have protected many people from losing their homes or apartments if they missed payments during the pandemic. But the national eviction ban and some state and city protections are set to expire by January or sooner. And while having protected home owners and tenants, the eviction bans are also putting landlords (often small business persons) and soon enough banks in a bad financial way.
"These households will have to make some pretty massive financial choices and pull back on other spending to pay their rent," said Mark Zandi, Moody's chief economist. "That's a hit to the economy." I thin it could get 2009 ugly.


Of course many business sectors are in depression-like status, none more so than the travel and entertainment industries. More than 50% of restaurants are said to be closed, the majority likely to never reopen, taking millions of jobs with them. If people from college students to single moms can't go get a job at a restaurant, where jobs work has historically been plentiful with high turnover that meant finding a spot wasn't all that hard, that is scary indeed.
I don't know if the movie theater business as we knew it will ever be back, with most now shuttered since March. I also heard an industry expert say on the radio this week that two-thirds of hotels are likely to be out of business in the next 6-9 months,
The extreme drop in air travel has simply caused airlines across the world to stop buying planes. Mighty Boeing, already reeling from the 737 Max disaster, has seen its order book simply disappear.
The company this week announced it would cut another 30,000 jobs through 2021, with 19,000 of them in 2020, on top of previous RIFs earlier this year. And this is how many orders for new aircraft Boeing received in September: none. That from a company that by itself for decades has been a major factor in overall US export volumes. How can Boeing survive without a long-term federal lifeline?
There's more such news, but I will leave it at that. Can the overall economy rally given all that economic turmoil, even if Amazon and Walmart are thriving? We are head I am convinced for a (I hope brief) fall.

Perhaps more controversial, where things are headed with China scares me.
That of course includes China's ridiculous claim to rocky outcrops in the South China Sea hundreds of miles from its coastline. China is building those outcrops into artificial islands, putting military equipment on them, and claiming the area - through which a large percentage of global trade passes in bulk and container ships - are part of its own territorial water, contrary to what almost every other country in the world believes.

The US continues to periodically sail Navy ships by the islands, generally with a large Chinese naval escort.

The two countries held an emergency videoconference just this week, after media reports that the US was studying a plan to attack the islands - which the US denies.

Three weeks ago, after a US Destroyer ship sailed past the islands, a Chinese general said that the action was a "blatant navigation hegemony and military provocation" that "seriously violated China's sovereignty and security interests, and gravely jeopardized peace and stability in the South China Sea." Not good.
After Taiwan just announced a deal to buy $2.7 billion in US military gear, China is upping its already tough rhetoric, and even talking war.
Meanwhile, most companies continue ahead with China sourcing as if none of this is happening. The only way it can possibly end well, depending on how you define "well," is if either the US or China backs down - and I don't think for a second that's what China will do.
Prepare your supply chain contingency plans accordingly.
Finally, again this year, like many others I am scared of the impact of hardware and software robots on society and more specifically jobs.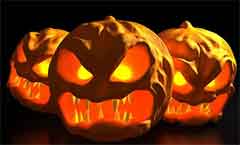 There are many points of view on this for sure. Some certainly believe robots and AI will wipe out current jobs by the millions - maybe by the tens of millions.
Artificial intelligence expert and venture capitalist Kai Fu Leeh has said that he believes 40% of the world's jobs will be replaced by robots capable of automating tasks, with both blue collar and white collar professions significantly affected.
Elon Musk himself has warned that automation could disrupt entire communities and disproportionately affect low-income workers.
There is no doubt robotics and AI will create many new jobs – someone has to design the robots and write the software code. And robotics could indeed relieve the need for humans to toil away at hard, boring jobs, such as often found in both the manufacturing and distribution sectors.
But those jobs will be replaced by what?
The World Economic Forum (WEF) concluded in a recent report that "a new generation of smart machines, fueled by rapid advances in artificial intelligence (AI) and robotics, could potentially replace a large proportion of existing human jobs."


At the Gartner supply chain conference in 2018, pundit Fareed Zakaria said that this automation will certainly result in some job disruptions and that society will need to create policies and programs to deal with those impacts.

But in the end, he was bullish on a world of robots, believing that on the other side humans would be freed of doing mundane tasks and rise to "higher levels of job activities."

Wish I was equally as optimistic - I am not. If three million truck drivers get replaced by self-driving vehicles, I am not sure what direction their higher-level careers are going to go.

So there you have my top scary things in the supply chain this Halloween.

Let's hope the worst we get in years ahead are few smashed pumpkins.


Any reaction to these supply chain Halloween scares? What is frightening to you in the supply chain right now? Let us know your thoughts at the Feedback section below.