The Labor (Day) Supply Chain 2020
Monday of course marks the annual Labor Day holiday both here and in Canada. Starting in 2011, I have written a column on the state of the labor supply chain in conjunction with this event. It was popular enough that I have continued in each year since. It's a lot of work, but well worth it.

From my view, it was mostly a quiet year on the US labor front, with a couple of exceptions, as obviosly the pandemic put everything else in the back seat.

The percent of total US workers that are union members dropped yet gain in 2019, the most recent government figures, to 10.3%, down from 10.5% in 2018 and 10.7% in 2017. Union membership is now dominated by public sector workers such as police and teachers.
GILMORE SAYS:
Inflation in warehouse wages finally starting to take hold in the past few years, as one would expect in the face of rise in demand. It's way overdue, actually.
WHAT DO YOU SAY?
Unionization rates nationally are at 33.6% in the public sector, down from 33.9% in 2018, and just 6.2% in the private sector, down from 6.4% in 2018.

All this of course continues the powerful long-term trend of a steady union decline since the Labor Department started reporting on it in 1983, when overall unionization was at 20.1% and 16.8% in the private sector. Those numbers themselves were well down from previous decades before this metric was officially tracked by the government.


I will note part of that decline in private sector unionization rates is due to the loss of some 6-7 million US manufacturing jobs since 1983, as manufacturing is clearly more organized than the service sector, but that is far from the only factor. Unions have clearly lost appeal to many, especially in the South, where many new manufacturing factories have been headed for wo decades.
Together, there were 14.6 million private and public sector employees in a union in 2019, about the same as the previous year. But compare that to the 17.7 million union members in 1983, when the total US labor force was much smaller.
There are also huge differences between states. South and North Carolina (2.2% and 2.3%, respectively) had the lowest unionization rates in 2019. The next lowest rates were in Virginia and Texas (each at 4.0%) and Georgia (4.1%). Eight states had union membership rates below 5.0%. Two states had union membership rates over 20.0% in 2019: Hawaii (23.5%) and New York (21.0%).

The percent of US manufacturing workers that are union members fell to 8.6% last year, down from 9.0% in 2018. Those numbers are a bit lower than the percent of manufacturing workers covered by union contracts, such as those that opt out in right-to-work states, with coverage of 9.4% last year.
Ponder that - less than one in 11 US manufacturing workers are unionized today, versus 17.5% in 1994. According to unionstats.com, 38% of private sector manufacturing workers were in unions as recently as 1973.
Don't think this downward union trend is only a US phenomenon. Unionization rates in labor-loving Sweden, for example, have fallen from about 95% in the mid-1990s to around 70% today. Many other countries mirror US unionization rates more closely. Unionization in France - generally considered very supportive of labor - has fallen to just 10% of all workers, and even lower in the private sector. Union membership is higher in the UK, at about 23.5%, but that's down from more like 40% in the mid-1990s.
In July, there were about 8.46 million non-supervisory manufacturing workers in the US, down from 8.91 million a year ago, due to the pandemic. That is still well up from the bottom of the recession in 2009, when we fell to about 8 million shop floor workers, meaning we've added about 460,000 manufacturing jobs since then - not a lot in 11 years. In 2004, there were just over 10 million factory floor workers - we're down just about 1.5 million positions from that level, and much more from the 1990s.
That obviously puts general downward pressure on wages, though the lack of wage growth isn't nearly as bad as I would have guessed, based on all the media reports.

According to the BLS, the average hourly wage (I believe including benefits) for shop floor manufacturing workers was $22.87 in July, up from $22.19 in 2019, or about 3% growth year-over-year, which is pretty good considering the current state of the economy.
That's also up from the $18.29 per hour in July 2009, or a rise of 25% over 11 years. That's a cumulative average annual growth rate of 2.05%. So wages have risen modestly, about equal with inflation, and thus not enough to improve a worker's lifestyle, especially with healthcare costs taking more and more of the paycheck.
Meanwhile, there has been very steady growth in warehouse jobs, though they represent just a tiny fraction of manufacturing positions. There are now about 1.18 million non-supervisory warehouse workers in the US (as of July), about flat with 2019, after growing 10% the previous year, with the flat year-over-year change surely a factor of the pandemic.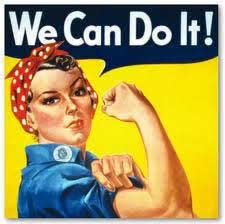 The number is substantially higher than the 637,000 warehouse workers in 2010, mening a rise of 85% over 10 years - but even with that growth they only represent about 13.9% of manufacturing floor jobs - though that percentage is rising. (I'll note some jobs at plant warehouses are counted as manufacturing positions.)

In terms of wages, average non-supervisory pay for warehouse workers was $18.43 in June, actually down just a bit from June 2019, versus a rise of 4.6% the previous year. That's also about 24% less than average manufacturing rate. Pay for warehouse workers was at $15.37 in June 2010, meaning DC wages have risen only 20.2% over the past decade - and and almost all of that starting in 2017.

Inflation in warehouse wages is finally starting to take hold in the past few years, as one would expect in the face of rise in demand. It's way overdue, actually.

Despite the current slow down in warehouse job growth, cost increases and especially challenges finding and retaining labor is driving the huge current interest in distribution automation of all sorts.
Labor strikes, once such a commonplace event, have almost disappeared, at least outside the teacher ranks.

Last year, there were about 25 strikes involving more than 1,000 workers in 2019, up from 20 in 2018. But that compares 69 in 1986 and 276 in 1976. That included the 29-day work stoppage at GM last year.
Almost all of those major strikes were outside of manufacturing, we will note, and include things llike teacher strikes in big cities.
I do not believe that there was a important "labor's last stand" type of strike or orgqanization drive over the past year, ala the failure of the UAW to organize workers at a Tennessee Volksgagen factory in 2018.
There were no additions in the number of "right to work" states in 2019, under which employees can't be compelled to join unions. Once mostly found only in Southern and some Western states, recently some in the Midwest have jumped on the bandwagon despite furious opposition from labor. There are now 27 such states, but no new ones appear to be on the horizon.

Switching gears, Amazon saw a number of supposed walkout by workers at a few fulfillment centers in the first few months after the start of virus crisis, over complaints by some that the company was not doing enough to protect workers from infections, but the actions all fizzled.
In April, the web site Business Insider reported that Amazon-owned Whole Foods supermarket chain has been using an interactive heat map to monitor its 510 locations across the US and assign each store a unionization risk score based on such criteria as employee loyalty, turnover rate and racial diversity. But nothing seemed to have come from the news.

Looking at the government side, with what seems to be a good shot at winning the White House in 2020, candidate Joe Biden says he will end right-to-work laws at the state level, among other vey pro-labor changes. Those include holding corporate executives personally accountable for violating labor laws or interfering with organizing efforts. Next year's Labor Day Supply Chain column could be interesting.

In August, the provisions of California's controversial and absurdly complicated AB 5 legislation went into effect. which (greatly simplifying) makes it very diffcult for a worker to be paid as a contractor, forcing companies to classify them as employee instead, and thus entitled to benefits, unemployment insurance, etc.
This would have impacted, just for example, drivers for Uber and Lyft - and Lyft actually briefly suspended service in the Golden state until a judge put a temporary injunction on enforcement of the law. The supply chain issues? The law would mostly likely eliminate the notion of contract truck drivers or independent owner-operators, with big impacts on costs and capacity, the latter as trucking firms leave the state.

Contract drivers are especially common in drayage operations at California ports. The even bigger question: will this type of law make its way to other states - or be struck down (for truckers at least) due to laws giving the federal government control of all transportation regulations?

In late December 2019, the Trump adminstration reversed several actions by the Obama White House that speeded up the process from the time a union organization drive to a vote. The longer that process takes to play out, the less likely workers are to vote to unionize.
There's a lot more, but I am well out of space. The issue for labor is still not yet "here come the robots," but it will be soon enough.

Any reaction to our summary of the labor supply chain 2020? Let us know your thought at the Feedback section below.