Seismic Changes in Consumer Goods to Retail Supply Chains, as Nike Upending Traditional Model
It may seem a quaint concept, but it wasn't that long ago that many consumer goods companies were very reluctant to enter the ecommerce or direct to consumer channel due to concerns such a move would tick off their retail store customers and risk retribution, either in the form of reduced merchandising/shelf space or loss of the business altogether.
As I like to say: that was then, this is now.
Ecommerce of course is driving the change, upending everything. Shopping malls and department stores may simply not be viable concepts. That means consumer goods brands and manufacturers that sell through those channels are going to be in a world of hurt. Amazon and direct to consumer will be the only salvation.
GILMORE SAYS:
Is Nike transforming its supply chain? Incredibly so - in a view of what the future may look like for many companies.
WHAT DO YOU SAY?
Nike isn't waiting around.
In October 2019, Nike CEO announced the rather dramatic news that it planned to reduce the number of retail channels its sold through from about 30,000 globally to just 40 or so, a seismic shock to those retailers not in the fold. Nike would focus on a much fewer number of partners - and consumer direct.
The strategy is in full swing. Just this week, Sam Poser, an analyst for Susquehanna Financial Group, said in a research note that Nike will no longer sell to to Zappos, Belk, Dillards, Boscov's, Bob's Stores, Fred Meyer, EBLens, VIM, and City Blue.

Nike did not dispute the report. So soon, you won't be able to buy Nike product at a major department store chain such as Dillard's. Amazing.
In fact, Nike might have been signaling its hand early. According to a recent blog post by Chris Barnes on arch-usa.com (which tracks the sneaker industry) he wrote that "On recent retail visits I've witnessed stores that are still carrying [Nike] inventory from before the quarantine began in March. Wall displays are empty and shipments showing up on manifests aren't making it on time. Nike, however, is continuing to drop sneakers on-line and selling out immediately…The customer is becoming increasingly irritated with their store visits, creating a very difficult situation for store managers."
He added: "Is Nike and its Jordan brand intentionally slowing delivery?"
All part of what Nike said in June was its Consumer Direct Acceleration program. Not a lot of details, but the name probably sums it up just fine.
Consider this: ecommerce sales were a bright spot for Nike last quarter, growing 75% at a time when overall revenue plunged. Shipments to Nike's wholesale [retailer] customers were down almost 50% in the period, leaving the company with excess inventory. Nike's gross margin fell 8.2 percentage points to 37.3%, falling well short of projections.

When you have no middleman, margins go up.

Nike does say Consumer Direct Acceleration involves "strategies that include a market place of the future, new consumer constructs and investing in technology."

Not sure what a marketplace of the future is, but in 2016 a Nike manager said the company planned to increased real-time inventory visibility across its retail partner networks - not only for itself, but for its customers.
So, a consumer could go to the Nike web site and see what inventory was available right now not only from Nike but from all of its now greatly reduced in number retail partners - which at the time I said would be quite a paradigm shift indeed. Could that be the marketplace of the future?

Also in 2019, Nike CEO Mark Parker touted the benefits of RFID for inventory management and rapid response fulfillment.
Parker added Nike would soon be embedding RFID in nearly all of its footwear and apparel, which translate into hundreds of millions of individual products.
"RFID gives us the most complete view of our inventory that we have ever had. It's quickly becoming the most precise tool in our arsenal to meet an individual consumer specific need at the exact right moment," Parker added.

Not long after that, Nike announced it had acquired predictive analytics technology from a firm founded by researchers from MIT to accelerate its ability to match inventories to consumer demand. That would give Nike "hyper-local demand predictions," whatever that means.
Is Nike transforming its supply chain? Incredibly so - in a view of what the future may look like for many companies, even granting that Nike has some special advantages.
Let's also take a look at home products retailer Lowes.
Just a few weeks ago, the company said it would $1.7 billion spend on revamping its fulfillment network to make it more suited to - what else - efulfillment. The announcement is similar to one made by rival Home Depot in 2018, which then announced plans to spend $1.2 billion to improve its network for ecommerce.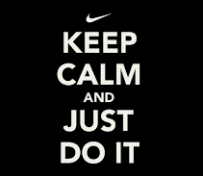 But the strategies are different. Lowes said that it would open four additional ecommerce fulfillment centers over the next 18 months, including a direct fulfillment site in Mira Loma, Calif., set to open in October. The company also plans to open seven bulk distribution sites for large products such as appliances and barbecue grills, along with 50 cross-dock terminals where large items can be placed on delivery trucks sent to customers instead of sending them to retail stores first.
Home Depot's plan involves creation of 170 new, smaller distribution facilities across the US, so that it can reach 90% in one day or even less. The new HD sites will include dozens of direct fulfillment centers for next-day or same-day delivery of fast moving SKUs, as well as 100 local hubs where larger items like patio furniture and appliances will be consolidated for direct shipment to customers.
The key point: both Lowes and Home Depot are moving away from store-based deliveries.
I have used a quote in the past from a Walmart executive circa 2015, who was asked by a board member how long the ecommerce project would take and how much it would cost.
I am unable to find the exact quote, but it was something close to: "This isn't a project. It will take the rest of our lifetimes, and cost an enormous amount of money."
These changes happening before our eyes are transforming not only supply chains but the way we live out lives in a truly massive way.

Any reaction to what Nike and Lowes are doing? Let us know your thought at the Feedback section below.