Trip Report - enVista Fuel Conference

For the second year, consulting firm enVista held its Fuel client conference last week in Chicago, expanding beyond its transportation focus in the inaugural event to more general supply chain topics, drawing some 130 attendees.
That's a very impressive number for a show in just its second year, especially in the consulting world where such client conferences are uncommon. Hard charging enVista CEO Jim Barnes has seen rapid growth of the company over many years now, and this event was a manifestation of that success.
I was there for just one day of the two-day event, but moderated a panel discussion (see below) and attended some good sessions, which I will summarize here.

GILMORE SAYS:
"The market will ultimately determine how much delivery cost recovery will be accepted by consumers," Yankee added.


WHAT DO YOU SAY?
CSCMP CEO Rick Blasgen kicked off the first day as he did for Fuel 2017 with a highlights of the 2018 State of Logistics report, released in June by CSCMP and consulting firm ATKearney.

Blasgen walked past me on the way up to the podium, and joked he hoped he wouldn't put me to sleep. No need to worry there - CSCMP and Kearney have put together a winning presentation that Blasgen moves through swiftly, bordering on too quickly but not quite crossing that line, with the result being entertaining and effective.

Of course, we covered the report in detail when it was released, but it's worth covering some of Blasgen's presentation as a refresher and for some updated info.

I like Blasgen's metaphor (or is it a simile?) that the supply chain acts like a shock absorber, buffering companies between what the plan is and what actually happens, moving smoothly through the unavoidable pot holes along the journey.

We all know freight costs are soaring, and Blasgen noted spot market truckload rates were up an incredible 30% by the end of 2017, a spike we simply haven't seen before. Is one answer finally some more collaboration on freight moves? Maybe, Blasgen said, but noted one dictionary definition of collaboration is "cooperating with an enemy that has invaded your country." You know, that might just summarize the state of things.

US logistics cost were 7.7% of GDP in 2017. That compares to about 18% of GDP in China, 13% in Europe, and 11% in Japan, so the US is doing something right despite obviously aging infrastructure. Costs as a percent of GDP are down 10% versus 2006, and an amazing 30% since 1990. That is real progress.

Blasgen cited a factoid I had not had not ever heard: a Bain & Co. analysis that found companies with sophisticated supply chains generate profits 12 times greater than average companies do. Can that be right? Will dig into that one later.

Next up was a panel discussion on "unified commerce" led by Barnes, with panelists Carey Lowry of Spencer's, Mike Racer of Sephora, Jeff Starecheski of CVS, and Colin Yankee of Tractor Supply Company - all supply chain and logistics execs of one kind or another.

Panel discussions are very difficult to summarize, especially when the topics of discussion are wide ranging, as was the case here. I'll do my best to pick out some highlights.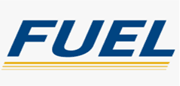 I will start with this: when Tractor Supply's Yankee wanted to improve the retailer's efulfillment process, he want down and worked like an associate in the packing/shipping area for a few hours. That's the kind of hands on approach probably a lot more supply chain execs should take from time to time, if not regularly.

Sephora's Racer made the interesting comment that Walmart leveraged logistics to build the world's largest company, whereas Amazon is really a tech company that just happen to focus much of that tech on logistics. He added that Amazon, for all its competitive threat to many, has really raised the profile of supply chain both generally and within Sephora. Now supply chain is brought in early and often on key business decisions at the company, he said, which wasn't always the case, a competitive necessity in the Amazon era.

Yankee also noted just how dynamic the environment is right now. Shortly after winning the company's supply of the year award, a TSC vendor cranked up its own ecommerce operation and is now competing with TSC. Welcome to the club.

I also liked Yankee's modest caution on DC automation. While it has its place in TSC, he said, you have to be careful "You don't become slave to the machine" in your operations. Think I will borrow that phrase for later use. TSC has three tiers of DC automation depending on volumes and processing requirements, from high automation to mostly manual.

CVS's Starecheski, who was at Kellogg's and Sears before his current spot, noted the on-going challenge of managing free or low cost shipping. He said companies really need to develop delivery cost models for different classes of service, make estimations of what customers are willing to pay for shipping, and then work with marketing to create the pricing - with the obvious question of how much the retailer wants to subsidize the delivery costs.

This is obviously still an evolving and difficult issue, and may be so for many years.

Spencer's Lowry offered some similar thoughts, noting his company's first reaction when the topic was raised was "What do you mean you can't do next day delivery?" It could be done, logistics said back, but here are the cost impacts, both in capital and operational expense. Execs took one look and decided customers could live without next day for now. He also added that of course many company executives buy items from Amazon and are Prime members, which naturally enough helps to set expectations within Sephora, as at many other companies.

"The market will ultimately determine how much delivery cost recovery will be accepted by consumers," Yankee added.

There was lots more - a very good discussion by four very knowledgeable executives.

I moderated a panel on the growing DC labor crisis, featuring Tim Short of grocery chain Wegmans, Shannon Kohl of accessories brand Very Bradley, my friend Tom Stretar, who heads enVista's Labor Management practice, Charlie Hillebold of material handling system integrator HCM Systems, and Jerome Dubois of mobile robot firm 6 River Systems.

Since I was moderating I could not exactly take notes, but I did receive an audio recording of the session that I will use to later do a summary article in our OnTarget weekly newsletter, but I can share a few keys points. I started by noting we are in an unprecedented "labor inversion." In the US since March, the number of posted jobs openings has exceeded the number of unemployed - and that gap is growing.

Good luck finding DC workers at $14.00 an hour in this environment. Even if you can, you are likely pulling from the bottom of the barrel in terms of quality in most markets.

Wegmans' Short said it takes his company 30-40 recruits to wind up with one hired employee (not said, but I assume drug testing issues are a big factor in that ratio). Short and Vera Bradley's Kohl said there is no question the current dynamic is pushing wages much higher.

I asked Stretar if the potential to need less labor, with all the recruiting and retention challenges, was starting to emerge as a key driver of LMS interest and adoption, beyond just the cost savings that usually are driving Labor Management initiatives. He said absolutely Yes, and both Hillebold of HCM and Dubois of 6 River Systems said they were also seeing labor avoidance from a human capital requirement as now greatly influencing automation interest beyond just reducing the cost of labor.

In the end, automation really is the only answer, the panel generally agreed, though how fast it will spread is still the question. But the number of DC workers in the US has grown 50% since 2014 - the labor pool is just not going to support much more expansion, in my opinion.

In an interesting presentation on combatting rising transportation costs, enVista's Nate Rosier reinforced the point that a company's transportation spend is largely a function of its network - but that shrinking or expanding the number of DCs can each lower costs, the difference largely related to the impact of often not well understood inbound freight flows.

All told, a solid event from enVista and VP of marketing VP JJ Schambow. Will be at the CSCMP Conference in Nashville next week - hope to see you there.


Any reaction to this conference summary? Let us know your thoughts at the Feedback button below.