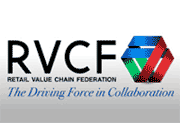 The RVCF conference is a semi-private gathering, so I am not going to mention any participant companies by name.


The complaint I found most interesting related to a specialty retailer that about a year ago - out of nowhere - started issuing big chargebacks for bar codes on GS1128 shipping labels that it said were below its standard of an A or B grade.


Now ignore for a moment that a quality grade of C or above is generally considered acceptable. Why all of a sudden was this retailer finding quality issues, from vendors that had been shipping it goods the same way for years? One vendor said his company bought new printers and upgraded its label stock - to no avail. Another did investigative work to see if carriers were somehow damaging its labels, as its on-going verification testing showed it was consistently producing A-level bar codes. The research absolved the carriers of causing any damage.


One vendor then said he had in fact identified the root cause of the new chargebacks. After visiting one of the retailer's DCs, he learned the retailer had acquired new handheld bar code verifiers right before the quality chargebacks started arriving. He bought one of the $5000 devices himself, and found that if you quickly scanned the bar code, the grade was high, but if you went more slowly, the grade fell, often to C.


This seemed to explain the mystery, but when discussed with the retailer, did the chargebacks stop? No. A couple of vendors said they had seen some reduction in chargebacks after switching to so-called direct thermal printing versus using a thermal transfer ribbon, but the relief was only partial. Such can be the strange world of vendor compliance.


Also strange, one major department store has started to issue "post audit" chargebacks for violations not flagged at the time but one or in some cases even two years later, when proof of a lack of the violation may be gone or hard to find. These are often related to a "failure to consolidate" shipments - but the lack of consolidation was usually the result of the carrier showing up late (days, weeks) for its scheduled pick-up. What's a vendor to do? There were no real answers suggested by the audience, other than keep battling. There was 90 minutes of this.


The conference had an emphasis on issues/opportunities relative to vendor drop shipping, including a panel discussion with three manufacturers and a 3PL. Suffice it to say, there is no universal approach to inventory management. Some pool their inventory across channels, including drop ship; others have separate inventories and locations; and some mix the inventories physically, but logically keep separation and allocation. Is one better than the other?


There is also a growing trend of creating special collections for retailers, SKUs that will be drop shipped and not be available in the vendor's own direct-to-consumer assortment. Wow.


Finally, a very good presentation from two young former Amazon employees who have smartly started a consultancy (Ortega Group) that advises clients on how to best do business with the on-line giant.


I did not realize how aggressive Amazon is about leveraging chargebacks, especially for short shipments, but the consultants say that Amazon - perhaps much different that some retailers - really has no interest in chargeback revenues, only improving supply chain performance. Key emerging issue is Amazon requiring vendors to ship in shippable packaging, not in full cases, to of course improve Amazon's own picking and shipping cost.


This in turn drives much higher costs for vendors, but this program (ships in own container, or SIOC) is going to be a major focus for Amazon in 2018. And don't complain to the buyer - an algorithm determines which vendor SKUs would benefit Amazon most from going SIOC. Watch out for this one.
There is so much more, but I am out of space. I may write some more on this, if there is interest.
As noted, I was just there for a day, but a very nice job by RVCF - there is a lot here for retailers and vendors beyond getting some gripes off of your chest.


Any reaction to this summary of the RVCF fall conference? Agree with the freight forwarder's predictions for Amazon logistics? Do you have any strange compliance stories to share? Let us know your thoughts at the Feedback button below.