I am just back from two good days at the annual conference of the Warehouse Education and Research Council (WERC) at the Ft. Worth convention center - the 40th anniversary of the first event.

If you haven't been, WERC is a boutique sort of conference, with 800 or so attendees, but with many of its members very passionate about WERC and its mission.

As the name implies, the event focuses on 4-wall distribution center matters like no other conference really does, but there are other subjects covered as well, such as a whole track dedicated to transportation issues.

You can find my video review - quite good, if I do say so myself - right here: WERC 2017 Video Review and Comment
GILMORE SAYS:

The evidence at Peckham and all the others that have gone down this path is that disabled workers have lower much rates of turnover and absences, can be just as productive and offer many other benefits.


WHAT DO YOU SAY?
I'll start here with a presentation on "the power of one piece flow in distribution" - basically how Lean principles can be applied in the DC.

Speaker Jason Morin of XPO Logistics started off with an envelope folding exercise that showed the inefficiencies in many batch operations, well understood in manufacturing but less well so in distribution.

Morin then gave a number of real world examples about how this applies in the DC. For example, a company that batched the 4 or 5 steps required to receive and putaway a pallet. After incoming pallets from a shipment were staged, all say 10 of them would first be check in, then counted, then QA checked, etc. Turns out just as with envelop stuffing, doing all the needed steps to a pallet one at a time is much faster - and has the added advantage of making the first pallet available for putaway much quicker versus having to wait for all 10 to be fully processed.


Morin noted that just like in manufacturing, piles of WIP inventory are generally a sign there is opportunity, whether that is stacks of pre-built cartons in the VAS area or staging lanes on inbound docks packed with pallets.

He was less sure in applying Lean to picking operations - the area I have been most unclear on - and Morin said he had less experience here. This actually gets very complex, and can involve such competing theories as whether so-called waveless picking is better than wave-based order release, even though you might lose some travel time efficiencies from less order batching. But this presentation opened my eyes to some real DC opportunities with Lean thinking.

Next was a very interesting presentation on DC theft by Barry Brandman of NJ-based Danbee Investigations.

Theft is a huge and growing problem, he said, in part because the internet has made sales of stolen goods so much easier than in the past, when it had to be done locally. Now thieves have a global market to tap.

A number of examples were cited, including one DC worker who made $200,000 selling stolen goods that had original value of more like $800,000. That's big time.

Brandman said usual tactics such as guards, alarms, video cameras are in reality not very effective. Guards really can't do much, alarms are limited and not working right more often than not, and cameras are only effective if someone reviews the hundreds of hours of recordings each week - which of course no one does. Employees know this.

A big issue is collusion usually between drivers and employees inside the DC. Brandman also said there is a 10-80-10 rule. 10% of employees are honest and won't steal. 10% are bad guys actively looking for opportunities, and the vast preponderance - 80% - are not inclined to theft but can turn as circumstances develop.

For example, Brandman cited one example where 2-3 DC workers were aware another employee and a driver were committing theft. When this went on for months and management was doing nothing, those other employees began to wonder why they shouldn't get on this high money gravy train, and they indeed went over to the dark side.

What to do? A real security audit by someone that knows what he or she is doing is a good place to start, Brandman said, maybe with some self-interest but I think he is likely correct. If issues are suspected, undercover surveillance - including embedded fake employees - has often been successful. And you have to make it easy and anonymous - a key point - for employees to report illegal activity. 

An overall so-so panel discussion on "taming the warehouse beast" suffered from a lack of focus and organization, but nevertheless it contained some worthwhile insights, a few of which are below.

Catherine Cooper of consulting firm World Connections said that with the continued growth of temp workers in DCs, companies need to do a review and see how "temp friendly" their processes and systems really are - and if they do so will usually find there is a lot more that could be done to improve and speed temp on-boarding. 

Norm Saenz of consulting firm St. Onge said the biggest trend he is seeing in distribution is use of put walls for ecommerce fulfillment. In these systems, pickers place goods on one side of a sort of cubby hole structure, guided by a light system, and then when individual orders are ready they are grabbed and processed by packers on the other side of the wall.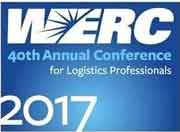 The advantage, Saenz says, are that this approach generally allows companies to use the same inventory for both ecommerce and regular replenishment orders.

Steve Henderson of C&S Wholesale Grocers said his company, like many others, develops a list of 15-20 logistics improvement projects for a coming year, and rank orders them in terms of impact. That's commonplace. What C&S does that may be a little different is to really analyze opportunity costs, sometimes leading it to add resources to project teams to get to the savings faster when the dollars are big.

Changing gears, WERC is to be commended for just about every year having a session on use of the disabled employees in DC operations, a trend that started with Randy Lewis of Walgreens a number of years ago now, who really got this ball rolling on this. Companies such as Lowes, Kroger and Walmart have also developed programs.

This year was a presentation from a non-profit organization called Peckham, which perhaps surprisingly in part is in the 3PL business, running six DCs with some 1.4 million square feet of space. A high percent of its employees are those with disabilities, led by about 40% with psychiatric or emotional disabilities, but many others with various physical issues, learning disorders or more.

With that worker profile, Peckham's performance metrics are top notch, as described by DC manager Byron William. As with Walgreens and the others cited above, the disabled at Peckham don't get a break on performance standards.

The touchy subject, said Shavonne Singleton-Lewis of Peckham, are so-called "accommodations" that are required to assist disabled workers in being productive. The reality the vast majority of accommodations are low cost or free, such as just offering - when you can - some schedule flexibility.

The key, both presenters said, was simply working with each associate to understand what they need to be successful. And that admittedly is a different mindset than most companies have relative to DC workers.

But the evidence at Peckham and all the others that have gone down this path is that disabled workers have lower much rates of turnover and absences, can be just as productive and offer many other benefits. The biggest barrier here is fear of the unknown - take the step today, knowing all these companies will be happy to talk with you about their learnings.

John Morris of real estate firm Cushman & Wakefield gave a good presentation on trends in DC space, and of course it remains a very hot market. Morris made the interesting comment that only about 33% of site selection projects actually turn into an acquisition - build or buy - for a variety of reasons.

Cutting to the chase, Morris offered six common mistakes to avoid in site selection processes. Here are my favorite three: (1) Narrowing the search to just a few locations too early, before all the factors are well understood; (2) Moving forward in a search without enough detail into the desired site layout of the building; (3) Lack of consensus on the exec team on the project, which leads to delays, rework, and those cancellations cited above.

The annual DC metrics report was released as usual by Dr. Karl Manrodt and gang - we'll cover that shortly. Walmart is using "micro-learning" techniques - short, frequent on-line training events - to improve safety in the DC. Pepsico is using two technologies to integrate with carriers and get real-time insight on delivery activities and identify potential late arrivals early.

Good job by WERC CEO Michael Mikitka and team again this year. 

Any reaction to Gilmore's WERC trip report? Let us know your thoughts at the Feedback button below.