The Honeywell-JDA Merger that Almost Was
Ten days or so ago I was all geared up to write my weekly column on the ramifications from what looked at the time like a done deal in which industrial giant Honeywell was to acquire JDA Software, the largest "best of breed" supply chain software company.


Reuters and then the Wall Street Journal reported a couple of weeks ago that a deal was near done, in which Honeywell would pay $3 billion, or almost three times JDA's annual revenues, but with Honeywell also assuming JDA's $2 billion in debt. The deal was said to likely be announced on Monday Aug. 15.
GILMORE SAYS:
Do I think Kiva will be part of Amazon a decade from now? I say almost certainly not, but it may work for Amazon for awhile.


WHAT DO YOU SAY?
But alas, from a journalistic perspective only, Monday came and went and there was no deal. It was then announced that giant private equity firm Blackstone had jumped into the fray (how this works I am not sure) with an offer to provide financing to help retire some of that $2 billion in JDA debt by swapping debt for equity. The move will save JDA about $70 million in annual interest payments - quite a relief indeed - but I assume at the price of current JDA owner New Mountain Capital seeing its ownership stake diluted, and a new financial cook (Blackstone) also now in the JDA corporate kitchen.


And darn it, I had a lot to say if the Honeywell deal had gone through - all sorts of questions and advice.


I had other column ideas for this week, but thought in what does indeed feel now like the dog days of August I would lighten up a bit here and look at this deal that almost was, with some examples of other odd deals from years past that may provide some lessons.


In my mind, the Blackstone deal JDA ultimately accepted is clearly much better now for JDA employees and its customers than the Honeywell scenario. JDA will largely remain the same, the current team (led by CEO Bal Dail) I assume will stay in place, and the current direction in terms of market focus and product development should continue on, the latter perhaps even goosed a bit by the reduction in interest payments.

Had Honeywell acquired JDA, over time but maybe quickly, there would have been many changes that perhaps substantially affected employees and customers. But why did industrial giant Honeywell want to acquire JDA in the first place, when its major markets are in areas such as automotive, aerospace and defense?

That is the $3 billion question. Clearly, someone there has a supply chain vision. I doubt that it is well regarded CEO David Cote, but someone has obviously got his buy-in for the idea.

Honeywell has been in the supply chain technology space in a sense since 2007, when it acquired Hand Held Products, a maker of data collection equipment. It expanded that line when it acquired the parent company of wireless terminal maker LXE in 2011, and then continued with strategy with the 2013 acquisition of auto ID equipment provider Intermec, which was also the parent of Voice system company Vocollect.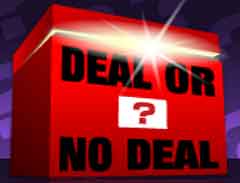 So now with Zebra Technologies, recent acquirer of the wireless terminal and scanner part of Motorola Solutions, Honeywell is one half of what is basically a duopoly in the North America market for RF and Voice gear.


Even more germane, in late June Honeywell agreed to acquire automated materials handling system provider Intelligrated for some $1.5 billion. Intelligrated - its origins would take a long time to explain - makes all kinds of materials handling systems, but most strongly of course for distribution centers, lately riding the wave of investments in DC automation to support ecommerce fulfillment.


So it seems likely the Honeywell idea was to marry some of JDA's solution set, notably its Warehouse Management and Labor Management solutions, perhaps even TMS and a few other pieces, to provide turnkey automated DC solutions - though Intelligrated actually came with its own WMS, after having acquired small player called Knighted systems in 2012.

What was the strategy beyond that seemingly obvious one? Not clear. Did Honeywell want to be in the challenging planning space (demand planning, supply planning DRP, factory scheduling, etc.) that really is the core of JDA - and far afield from DC automation?


Perhaps Honeywell saw this as a way to move from its mostly industrial customer base to the retail and consumer goods sectors where JDA today is mostly focused. Or did Honeywell see an opportunity (which I do believe exists) to develop supply chain planning solutions more specific for the needs of industrial type companies?


I do not know, and we may now never know. 

It appears most supply chain analysts were not enthralled with the almost merger. 

The folks at IDC wrote that "While JDA certainly brings an existing installed base of customers that any industrial automation vendor would covet [I myself am not so sure of this synergy], the price Honeywell is reportedly paying seems far too high, even considering acquisition synergies. Further, while Honeywell's chief executive David Cote says about half of the New Jersey-based company's 23,000 engineers are now working on software, do they have the software industry acumen to pull their objective off, or are they investing in the hope that JDA's current leadership can do it?"


Analyst Lora Cecere was also against the deal, but more from some weaknesses she sees in the JDA side of the merger, not from the Honeywell side. Gartner's Dwight Klappich was also negative, saying he thought the chances of ultimate success from the pairing were small.


Conversely, much of the commentary from the financial world was positive (e.g., sites such as SeekingAlpha). But when you read those commentaries, it is clear that many of the financial pundits really have no idea what JDA does, and maybe not even what Honeywell does. Many came up with non-existent synergies that simply made no sense, and several said this was just like industrial giant GE going after the Internet of Things/Industry 4.0 market.

No it was not.

Having said all that, it is long been my opinion that it is very challenging to say the least for non-software companies to enter the supply chain software market.

In 2004, for example, came the surprising news that giant 3M was buying WMS provider HighJump. I was doing consulting for HighJump at the time, and have some insight into what happened. I told then CEO Chris Heim that if he played his cards right he could make some nice money now and buy the company back on the cheap a few years down the road.

And that is exactly what could have happened, as 3M spit HighJump back out a few years later, for much less than they paid for it, though the talented Heim went in other directions. 

So same question: why did 3M want to be in the supply chain software business? My answer is that it was a small dollar investment in the grand 3M scheme of things, the company had created an emerging technology unit that housed these kinds of small tech businesses to see which would pay off, someone at 3M had the truly harebrained idea of finding synergies between HighJump and a home grown PLM solution for packaging graphics, and both companies were in the Minneapolis area, which made things in general a bit easier.


It didn't work though. Neither did the 2006 acquisition of supply chain software company Click Commerce by truly industrial conglomerate Illinois Tools Works. I forget what all solutions Click had at that point, but I believe an order management system, some ecommerce stuff, and the remains of once imporant WMS provider Optum, among other nuts and bolts.

I think that lasted maybe two years, as the truly awful strategy was then shut down and Click sold off.


In 2012, Amazon.com acquired robotic picking system provider Kiva Systems, for a very large price of $775 million. But this deal was different. Amazon didn't have in mind building the Kiva business - in fact the exact opposite. 

It turns out it acquired Kiva primarily so that it could have a complete lock on Kiva's manufacturing and deployment resources, which have been stretched to meet the roll-out demand across Amazon's vast fulfillment center network. Another motive was perhaps to keep the technology away from Amazon competitors for some period of time.

Do I think Kiva will be part of Amazon a decade from now? I say almost certainly not, but it may work for Amazon for awhile.

I wish I had time to talk about the even more perilous idea of trying to commercialize in-house developed supply chain software, but that will have to wait for another day.

So what could have been a market changing deal for now becomes just a financial transaction that matters little to us not playing at that level. We'll see if Honeywell does something else from here.

What are your thoughts on the almost Honeywell-JDA deal? Can regular companies ever make acquiring a supply chain software solution to go to market with ever work? Let us know your thoughts at the Feedback button below.