Lessons from Finish Line's Distribution Disaster

Supply chain management disasters, especially of the technology sort, have clearly declined substantially in recent years - but certainly not gone away.

Case in point: the mess that occurred in recent months at athletic shoe and apparel retailer Finish Line.

In early January, the company announced disappointing results for its third quarter, with sales down 3.5%, and a loss of $21 million when far better financial performance was anticipated. The stock price fell 11% on the news. 


GILMORE SAYS:
Let me just say somewhat repetitively that trying to address processes and training challenges on the DC floor in parallel with some level of WMS bugs or set-up issues is an absolute nightmare.


WHAT DO YOU SAY?

The first line of the body of the company's Q3 earnings release read as follows: "'Our third quarter performance was severely impacted by a disruption in our supply chain following the implementation of our new warehouse and order management system,' said Glenn Lyon, Chairman and Chief Executive Officer of Finish Line."

Well that's not exactly beating around the bush.


The system went live just in September, and there were obviously major problems - more on that in a minute. Finish Line said it had trouble filling on-line orders and replenishing stores that cost it $32 million in lost sales, or roughly 8% of the company's revenue for the period.
Now as supply chain disruptions go this is on the mild side versus the worst of them, and I doubt it will make our soon to be updated list of the greatest supply chain disasters of all time. That said, it was headline news in the Wall Street Journal, an 11% drop in stock price is a big deal, and CEO Lyon announced his departure simultaneous with the Q3 earnings release.


A few weeks later, chief supply chain officer Dan Marous became another casualty of the debacle, and I assume some other lesser heads rolled as well.


What the hell happened, and more importantly, what can the rest of us learn from the debacle? It isn't often these days a major company leads its earnings report by calling out a supply chain software failure.


I have been doing some digging on this, just to get the basic facts, speaking to two people with inside knowledge of what transpired. The new system was at an existing Finish Line DC, which used an existing "tilt tray" sorter for order processing. That facility had for years been running an old WMS from what was once EXE Technologies, but some time back, seeing an opportunity for operational improvement and the need to support Omnichannel fulfillment, Finish Line selected a new software provider for WMS and Distributed Order Management (DOM).

In this mix beside the software provider was obviously Finish Line itself and an outside consultant. Because I do not think it is fair for either the software provider or the consultant to be overly tainted by this one problem project out of the many projects each works on every year I am not going to cite the names, but will note both parties are major, very well-known companies.

Of the two people I spoke with, one apportioned the "blame" this way: Finish Line: 50%; consultant: 40%; software provider: 10%.

The other apportioned it this way: Finish Line: 30%; consultant: 40%; software provider: 30%.

The interesting thing, however, is that while both give some blame to the software company, neither gave it the majority culpability.

Here is my take, focusing on "lessons learned" for the rest of us.

Let me say first that WMS is often darn hard to implement - and can be, if not done well, high risk. That's simply because if the system isn't working right, product isn't flowing out the door, and that means revenue isn't being realized. It's no surprise there were several WMS related disasters in our all-time greatest list, such as Adidas's "warehouse meltdown" and drug wholesaler Foxmeyer's distribution disaster that led to its bankruptcy, both in the 1990s.

The story was the same here: the distribution system snafus led directly to lost sales - at least $32 million worth.

Let me further say that there is nothing quite like having major WMS troubles while simultaneously trying to ship major volumes. I have been there. It is easy to be simply overwhelmed, as I believe happened at Finish Line.

I wasn't there, so I don't know for sure, but from my two conversations melded with some experience in such matters, the contributing factors that led to the problems from each party are something like this:

Software provider: There were some glitches, especially in the joint processing between the DOM and WMS. Add in some delayed response in fully addressing the issues once the problems arose.

Consulting firm: Put simply, for the $250,000 or so it was billing monthly, too much high level knowledge, not enough "hard expertise" it getting a complex system up and running. That firm obviously is also no longer engaged on the project.

Finish Line: Obviously overestimated the challenge of the project, especially the level of change management in moving from the old system to the new. Not nearly enough training for associates and number of supervisors on the floor to help when ramping up the system. Too much trust in software vendor and consultant.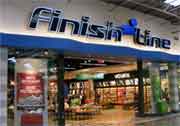 Let me just say somewhat repetitively that trying to address processes and training challenges on the DC floor in parallel with some level of WMS bugs or set-up issues is an absolute nightmare. Separating the process/training issues from the software problems becomes an almost impossible task.


The most important collective failure was simply this: the decision was made to turn the system on, and ramp up to full scale, when obviously the people, process and technology were not ready to do so, as is conclusively demonstrated by the results.


The reaction of most supply chain practitioners is probably that there simply wasn't enough testing, right? More testing would have uncovered the looming problems.


Yes and no. At one level, it is hard to argue that there was enough testing, given what transpired at after go live. But my friend and occasional colleague Mark Fralick, one of the most important persons in the history of WMS, actually, and now running consulting form GetUsROI, has a different take.


He thinks it is a big mistake to view "testing" as a distinct phase - usually of course at the very end - of the project. The right approach, Fralick argues, is one he calls "validation," in which the system is in effect tested operationally and technically every step of the way, not just at the end of the implementation process. And that validation has to clearly demonstrate that all aspects of a process work - the goal is to "prove" the results are acceptable across all dimensions, and you don't move forward absent that proof.

When approached this way, final testing becomes something of a formality, rather than a last step for which there is never enough time or resources, and which may reveal some unpleasant truths just days before scheduled go live.

Some other lessons, it seems to me, for all of us from this saga:

Take WMS deployment challenges and revenue risks very seriously: That big picture risk can often get lost in the minutia of trying to get the system up and running. On-time and on-budget are important goals, but they can't become the primary drivers of the project. Operational success is the primary goal, and believe it or not that is sometimes forgotten in the "fog of war" that characterizes getting ready for a WMS go live.

Pick your consultants very carefully: Former consultant and now a fellow at the Drucker School of Management at Claremont University Dr. Chris Gopalintroduced me to the concept of "hard versus soft consulting" a few years ago relative to global sourcing, and it applies in spades to WMS. Does you consulting partner have real expertise and experience in the nitty gritty work of making an integrated WMS and automation system work? And remember, this means the people that will be working on your specific project, not the firm's overall experience.


You can test scalability - but many companies don't: Fralick and others use advanced tools to simulate how the system will perform under the real volume of orders expected in the go-live environment. But many projects don't do such sophisticated testing - and assume if the system is working on the floor for a few hundred orders in acceptance testing, it will equally work under the stress of tens of thousands of orders. Wrong - as most of the WMS disasters historically have proven, including the one at Finish Line.


There is more, but I am out of space Would love to hear your thoughts on this.



What's your take on the Finish Line distribution disaster? What lessons or takeaways relative to WMS and beyond do you see? Let us know your thoughts at the Feedback section below.