Amazon's Stock Price and the Fate of Omnichannel Commerce


A couple of weeks ago I had the chance to speak to Penn State University's Supply Chain Leaders Forum, and at the event there was a very interesting group discussion on "free shipping" in ecommerce.


I'll be back on that topic in just a bit, but first just a quick note on the tensions between the US and China over artificial islands in the South China Sea that I wrote about last week. (See Pacific Islands and the Supply Chain.). China claims sovereignty over the artificial island it has created there as well as nearby tiny rocks and outcroppings that are far, far from the Chinese mainland.


GILMORE SAYS:
"My main point is that if Amazon's stock did take a plunge over lack of profits, it just might be forced to ease up on free shipping to shore up the bottom line. But that simply is not happening."
WHAT DO YOU SAY?
As I predicted last week, the US did sail some naval ships just within the 12 nautical mile range of the fake island on Tuesday. As also predicted there was no shooting, but instead of "escorting" the US ships, as I expected, Chinese naval ships were said to have trailed the US Destroyer from a distance.


Is this over? Hardly.


The Chinese government called the action an "illegal entry" into its waters that has "threatened China's sovereignty and security interests." A senior Chinese official later said the country will need to make it clear that this area of the China Sea is not open international waters, a position obviously the US and the rest of the world vehemently oppose.
The US will test China there again and again. Eventually, something is going to happen. Where it goes from there no one knows. If your supply chain or market plans are heavily China centric, I again strongly suggest you keep close tabs on what is happening and begin contemplating contingency plans.


OK, back to ecommerce. After my opening keynote at Penn State, one executive from one retailer gave an interesting presentation about his company's views and activities on omnichannel, which included this emphatic statement: "There is no free shipping!"


He added: "The last time I negotiated with UPS or FedEx or the United States Post Office, none of them were talking about shipping our orders for free."


The situation of etailers giving away shipping simply can't last, he argued, It has to end or no one will make any money. That's when another supply chain executive said (paraphrasing) that "Our board and our shareholders expect a given rate of return and profitability, and it will be difficult or impossible to hit those objectives if free shipping continues."


My question back to the audience: "Is that viewpoint a prediction or just a hope?"


In the world we used to know, this perpsective would certainly be correct, the financials would push etailers away from free shipping eventually. Heck, it wasn't all that long ago that many companies, certainly catalogers selling to consumers direct, used shipping fees as a clear profit center. What a quaint notion in 2015.


I will note there was also a brief discussion on how many etailers often pay for the shipping for customers that order several items to try on, and then keep one and send the rest back. Of course, that return shipping is free too - a double whammy - and maybe the consumer puts the return in a large box that is subject to dimensional weighing add-ons charges from the parcel carriers.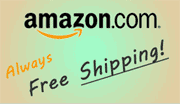 Ouch! Omnichannel madness indeed. Maybe some must be right, it just can't last. There is just one problem - Amazon.com.


Let's face it, Amazon is the "prime" (pun intended) driver of the current shipping scenario. It offers free ground shipping on all orders over $35, free two-day shipping for Amazon Prime members, free two hour shipping for Amazon Prime members in markets served by Amazon Prime Now, free shipping on small orders that weigh 8 ounces or less and cost no more than $10, etc.


The operative word here would seem to be FREE.


But of course it isn't free to Amazon either. In the just ended third quarter, Amazon had shipping revenues (regular shipping charges plus Prime Now revenues) of $1.49 billion (that's an amazing number on its own, isn't it?), but it had shipping costs of $2.72 billion. Its net loss on shipping just in Q3: $1.22 billion.


Amazon reports its shipping loss is a hefty 5.3% of net sales - but that isn't the real story. Net sales includes web services, Amazon Marketplace, electronic media, and other buckets that have little or no physical shipping. As we have done before, if you divide Amazon's net shipping costs into just its merchandise sales of $17.7 billion, now the percentage climbs to an even heftier 6.8%.


By the way, fulfillment costs (which do not include shipping) were $3.23 billion in Q3, or an incredible 18% of merchandise sales. That means shipping and fulfillment costs combined are 24.8% of merchandise sales. That for a company that had gross margins in Q3 of 34% - before those logistics cost and a whole bunch of other administrative costs.


Is it any wonder then that Amazon can't make any money?


It did eke out a small profit of a puny $79 million, just 0.3% of its $25 billion is quarterly sales, so basically break even. But its stock price shot up anyways because Wall Street was expecting another loss.


In its latest quarter, Walmart was solidly profitable and said it will be again next year, but said earnings could decline 6-12% due to heavy spending on ecommerce (just like Amazon) and costs from increasing store associate pay. Its stock was hammered, down 10% in a single day, continuing a downward trend for all of 2015.


Here is the chart that says it all: Walmart and Amazon's stock price histories over the past 10 years. In this case, a picture truly is worth 1000 words.