Trip Report: CSCMP Conference 2015 Part 2


Two weeks ago, as usual I offered my summary of and commentary on the Council of Supply Chain Management Professionals' (CSCMP) 2015 annual conference, where I joined some 2900 other practitioners, academics and solutions providers of all stripes for several days in San Diego. (See Trip Report: CSCMP Conference 2015).


Last week in our OnTarget newsletter, we also summarized which companies participated in presentations and panel discussions this year and over the combined 2014-15 events. It's interesting to see, and I encourage you to review the lists - you can't have a conference without a sizable number of companies stepping up to the plate like that. (See What Companies Contributed to CSCMP 2015?).
GILMORE SAYS:
"Hallmark doesn't expect the 18 metrics to ever be all green in a month, because the supply chain is about managing trade-offs."
WHAT DO YOU SAY?
In my first column on CSCMP 2015, I mostly took a look at the conference as a whole, and summarized keynote presentations. As promised then, I am back this week with summaries of several of the breakout sessions.


There were three 75 minute breakouts both Monday and Tuesday, and then a choice of three 90 minute "mega-sessions" Wednesday before closing ceremonies. On the first two days, breakouts were organized along 16 tracks, down from 20 in 2014. Whether that is good or not is purely a matter of taste. There were clearly far too many tracks (30+) not that many years ago. But I would much prefer a return back to four 60 or even 45 minute sessions each day.
As your trusted reporter, I attended a session in all three times available both Monday and Tuesday, and a mega-session on Wednesday, keeping my dance card full. Here are my favorites from what I saw.


I always try to get into a least one session in the supply chain innovation awards track, where six companies/organizations vie for the top and runner-up spots presented on the last day of the conference.


I saw two this year, including an excellent presentation from George Soleas of the Liquor Control Board of Ontario (LCBO) , which has developed an intriguing system for palletizing cases of beer, wine and spirits before they are sent to retail stores, using existing material handling system technologies (but with some proprietary software).


Building pallets of beer is hard work and expensive. At a Toronto area DC, LCBO previously had operated 28 palletization lines that required two operators each, who of course make their own decisions about how to build a pallet, with much moving of cases around during the process. The results are often far from excellent pallets - unstable construction, lots of air space, etc.


In response, the LCBO began to search for a better way. Rejected early on was a robotic arm type palletizer - it just didn't work, Soleas said in response to my question, though exactly why is not clear. Regardless, in great summary, LCBO developed a system in which cases coming on a conveyor from the picking area are scanned for dimensionality (i.e., L x W x H). They are then moved to a "case buffer" section on which each case is horizontally transferred each to a holding spot on the left or right of the conveyor.


When the buffer is full, sophisticated algorithms virtually construct the pallet, one tier at a time. Cases needed for each tier are released from their temporary storage locations, and fed to a traditional case palletizer which constructs the load - at a rate of like 1300 cartons per hour.


Key of course is the pallet building algorithms, a very sophisticated tool which also included robust simulation capabilities to test the concept initially, even modeling "physics" such as gravity and force in terms of recommended pallet builds and their quality to weed out bad algorithms.


The results have been outstanding. 15 conveyor lines now feed 8 palletizers, and account for 77% of all cases volumes out the door, with more to come. Labor costs have been reduced by $2.2 million annually (providing high ROI), product damage and the number of workplace injuries are way down, and trailer cube utilization they believe is up from 75% to 85% based on denser pallet builds.


LCBO won the award and I am glad - this was true innovation. How as a government organization it will commercialize this system is a big question, as Soleas himself noted.


Also in the innovation track was Jozo Acksteiner of HP, who spoke on the company's approach to "geographic analytics." Traditional network design type projects are hampered by the need to collect huge amounts of data, which is time consuming (months) and expensive, Acksteiner said, and in some cases don't deliver a feasible recommendation after all that work, sending everyone back to the drawing board.


The geographic analytics approach is just what it says - using a much smaller subset of data to map network nodes and flows in a visual way, so that supply chain managers can see their supply chains. Generally supported by a subject matter expert to guide the process plus a more technical person, the approach can often allow supply chain managers to make a decision based on this visualization alone, or at least whittle the problem down to a more manageable set of options for traditional network optimization. Several examples of how HP has used geographic analytic tools (built mostly on fairly simple platforms like Google Earth) were presented, including decisions made about which DCs to consolidate, and what DCs should serve what customers.


I must say the crowd was very interested. It seems overly simple to me, but I may be wrong. There apparently is high demand for this capability, operated as a shared service, from HP supply chain and business managers. I would have liked some details on how the decisions made here really compare with those coming out of true network optimizer. I plan to follow up on this.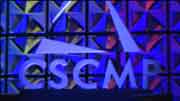 Robin Baggs and a colleague from Home Depot did an ultimately strong presentation on how global sourcing can work with transportation to reduce total logistics costs. The presentation just brought home how complex this really is, beginning with product design (can the leaf blower be easily disassembled before shipping to allow use of a lower cube box?), through product packaging decisions , country of origin impacts (affects logistic costs in many ways - e.g., is their enough total volume from a country/region for freight consolidation? What are the local security requirements?), and more. Total landed cost is also very dynamic, not static (changing ocean rates, bunker fuel costs, currency swings, etc.), which companies sometimes forget.


Home Depot now embeds senior transportation managers into the leadership meetings of the global sourcing teams, and logistics analysts into the sourcing operational meetings, supporting a cross functional view of what is optimal.


On Monday , a team from Hallmark, led by Libby Allman, gave a very good presentation on the company's development of a "balanced scorecard" for supply chain. Prior to the effort, Hallmark was very siloed in its approach, with each supply chain function having its own set of metrics, totaling maybe 75-80 in total, and not really driving supply chain efficiencies end to end.


For the effort, Hallmark referenced the SCOR model and its level 1, 2 and 3 metrics and Gartner's hierarchy of supply chain metrics, ultimately sort of blending the two approaches. The highest level metrics - those most closely aligned with company strategy - are service levels at the retail shelf, supply chain cost, and return on assets. The metrics model flows down from there, now comprising 18 total metrics, up from the 15 initially defined.

This scorecard is not really tied to performance reviews - it is instead a way to monitor the health of the supply chain, indicated in a simple red-green mode (no yellow here) for which metrics hit the targets each month and which didn't. If missed, then root cause analysis is performed to determine why (e.g., brought inventory in early to mitigate risks of West Coast port disruptions). Hallmark doesn't expect the 18 metrics to ever be all green in a month, because the supply chain is about managing trade-offs. Functional metrics and goals are now more tightly linked to this overall scorecard. Good stuff.

I am out of space. These were the best four of the six sessions I attended. I may summarize the other two and the mega-session in a few weeks.

Hope you enjoyed the summaries. More details on some of these sessions soon in our OnTarget newsletter.

Any thoughts on these CSCMP breakout session summaries? Did you attend any good breakouts? Let us know your thoughts at the Feedback button (email) or section (web form) below.