Trip Report - NASSTRAC 2015


Back this week after a couple of busy days at the NASSTRACT 2015 annual conference, as usual in Orlando, this year at the Dolphin resort in Disney World, where I have attended events many times before.


NASSTRAC (what does that stand for? See trivia question below) is a shipper-focused organization that actually started out decades ago as largely LTL-shipping oriented group, but it has certainly branched out to more general transportation focus from there, though still largely around different forms of trucking (LTL, TL, some parcel).


Membership is at a company level, and members include Target, Johnson & Johnson, and Famous Footwear, among many others. Carriers and 3PLs can and do also join as associate members. Advocacy on behalf of shippers is a big part of what NASSTRAC does, including for at least the second year leading a "Fly-In" to Washington DC in early March to meet with dozens of legislators on behalf of shipper interests.
GILMORE SAYS:
"Albrecht also made the interesting point that while carriers often huff and stuff over new regulations, in general most are good for the carriers, as they serve to take capacity out if the system."


WHAT DO YOU SAY?
In addition to this column, you can also watch our Day 1 and Day 2 video reviews.


I was there two days and have a lot of ground to cover here. I might was well start from the beginning, which on Monday morning featured a panel of transportation executive types discussing industry issues as dealt out by moderator Dr. John Langley of Penn State.


The always interesting Derek Leathers of Werner noted that the length of haul for truckload carriers continues to decrease, down some 25% in recent years as shippers position inventory closer to customers, driven specifically by ecommerce strategies but more generally as well. Leathers said the averages have fallen from 700-800 miles per load to 500 or so, sometimes even lower.


This decline negatively impacts US capacity, the carrier's return on its assets (pushing rates higher), and how much a driver can earn, among other effects. On the other hand, it may improve a driver's lifestyle a bit. Will the downward length of haul trend continue? That will be interesting to see.
FedEx's Henry Maier said his company has kind of thrown its advocacy chips toward a move from twin 28-foot trailers to twin 33-footers, rather than even longer trailers or heavier truck limits, because it believes this is a change than can get done in Washington. Maier said such new rules would lead to an 18% reduction in trucks on the road for that class of freight , and of course reduce CO2 emissions proportionately. He said the longer trailers are actually safer to drive because they are more stable, and drivers prefer to use them. In addition, it is hard for road traffic to really tell there has been a difference in length. Will this get through? Maybe - see some additional insight below.


UPS' Jack Holmes, who rose from terminal worker and driver to head UPS Freight, said that growing US congestion is really starting to impact competitiveness, and made the interesting point that since there isn't enough money to make infrastructure improvements, US logistics productivity is declining. At the same time, a continuous series of new rules and regs keeps coming, most of which also reduce logistic productivity. We are in an unvirtuous cycle, and Washington needs to start thinking about how to make changes that add to productivity, Holmes said, for the sake of US competitiveness.


Leathers noted that the cost of equipment keeps rising rapidly, some $200,000 or so for new tractor now when paired with 2-3 new trailers to support it. Getting a return on this level of investment is not easy, which is part of the reason capacity is not growing, down 1% last year by his calculations.


On Tuesday, John Cutler, NASSTRAC's general counsel, and public affairs head Ben Gann gave an informative update on current legislative and regulatory issues affecting US transport. I will simply say this: the number of such issues currently on the table is mind-boggling. I honestly don't know how Cutler can keep up.


We'll summarize them all soon, but here are some highlights. The current highway bill (MAP-21) expires at the end of May. If there is to be a full replacement, with enhanced funding, it has to be done this year - it won't happen in election year 2016.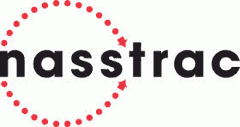 While there is general agreement on both sides of the aisle that such a replacement is needed, of course how to fund it is the question. Cutler said very few legislators are behind the increase in the gas/diesel tax that is supported by NASSTRAC, the American Trucking Associations and many other groups. The Obama administration has proposed to fund increases from a 14% tax in a sort of a one-time program to repatriate US corporate cash held overseas, but Congressional Republicans won't go for that level of tax on profits that have already been taxed locally.


So, while there is always hope for a moonshot, my guess is: (a) if there is a full new bill, it will keep funding levels about the same as currently; or (b) the MAP-21 bill will just continue to be extended through the 2016 election. There have been 33 such continuing resolutions for various highway bills in the last six years.


With regard to heavier/longer trucks, in the MAP-21 law Congress required the US DOT to study the impact either change would have on safety, productivity, etc. Cutler said there is scuttlebutt in Washington that the study has been completed and that is is positive towards the changes, but that the DOT/FMCSA is sitting on it, since they oppose the new rules.


So how will this play out? Who knows, but the chances of heavier and/or longer trucks is hugely enhanced by a full new bill, where such language can be tucked in, versus the route of continuing resolutions and making these rule changes stand on their own legislatively.


Switching gears, there was a very interesting presentation Tuesday morning from an new outfit called TruckingMoves AmericaForward, started some 15 months ago by a guy named Kevin Burch, head of carrier Jet Express, and a friend of his. Its main mission is to improve the image of trucking and truck drivers in the eyes of the general public, legislators and regulators.


In that short time, it is amazing what the group has accomplished. It has raised more than $1 million including several multi-year commitments. It has produced quite a bit of high quality content, including several very good videos, a few of which were played at NASSTRAC. It sends out weekly fact sheets on trucking to many in Washington, is doing some advertising, has presentations, op-ed columns, and banners members can use locally and a lot more.


The ATA - which maybe should have thought of this first - has now jumped in with some funding and is donating some staff time to help with the cause. All very interesting - more on this soon. "Public opinion drives public policy" is a key mantra.


An interesting panel with Wall Street analysts played out Tuesday morning. Thom Albrecht from BB&T capitol markets said he sees upward truckload rate pressure easing for the rest of 2015, with rates up nearly 6% in Q1 but then falling to a 4% rise in Q2 and 3% in Q4 General consensus is that things have recently moved into more supply-demand balance, but since capacity growth is still very low, that must mean the balance is coming from a decrease in freight volumes, not a good sign for the economy.


Albrecht also made the interesting point that while carriers often huff and puff over new regulations, in general most are good for the carriers, as they serve to take capacity out of the system, which benefits them. Carrier stock prices often rise when say new hours of services rules are proposed. It is shippers that take the hit from these new rules.


More bad news on the driver shortage. It's very real, the panelists concurred, and is "going to explode" over the next few years, Albrecht said. Forced adoption of electronic data loggers for small and mid-sized fleets supposedly by 2017 may take out 5% of US truckload capacity, it was estimated, as some carriers can't afford the technology and the rest will now have to fully comply with HOS and other rules.


21% of US truck drivers now aged 55-64, up several percentage points from a few years ago. That number will move still higher. And when all these guys and gals retire over the next decade - watch out!


There was a lot more, but I am out of space. This is not a show where you can expect to hear a lot of highbrow supply chain strategy and theory, but if you are want to learn what is happening in moving boxes from point A to point B this may be a good event for you. Niece job by Gail Rutkowski and the NASSTRAC team for putting on an enjoyable conference. We'll cover some of these sessions in detail soon on the pages of SCDigest.


Any reaction to the issues or insight from our NASSTRAC coverage? Let us know your thoughts at the Feedback button or section below.