Trip Report: NASSTRAC 2014
I spent two days down at the NASSTRAC conference this week in Orlando. It was quite good - and left a lot for me (and shippers) to think about.


Thousands of you as always enjoyed our NASSTRAC Day 1 and Day 2 video reviews - thank you.

Some people would rather read than watch, so I am going to summarize key news and presentations here in my First Thoughts column as well.
For those that don't know, NASSTRAC is a shipper-focused organization. As Steve Carter of Target tells me on the Day 2 video, NASSTRAC is built around education and advocacy - the latter reference specifically to efforts to influence policies and laws at the national and sometimes state level. In 2012, for example, it sponsored a "fly in" day where a good number of shippers came to Washington to visit with various elected and non-elected government officials and make their priorities known.
GILMORE SAYS:
"More drivers are leaving the industry than entering it, by growing numbers. The average age of drivers is also increasing rapidly."

WHAT DO YOU SAY?
Outside the advocacy piece, NASTRAC reminds me in some ways of the Warehouse Education and Research Council (WERC) - both smaller organizations with some very dedicated members and annual conferences that have a pleasant, laid-back sort of ambiance to them. I didn't get an official number, but I would estimate there were nearly 400 attendees at this year's event, which as always was in Orlando, though usually at differing venue each year.

One thing you will get at NASSTRAC is a lot of facts and numbers, making it difficult for high level summaries, but I hope to cull out the most important or interesting items here nevertheless.
But first I will note there was a bit of an overhang to this year's event from the terrible crash involving a Fedex truck and a passenger van that killed 10 people in California last week. Details are still sketchy. But clearly it is a negative for the logistics industry one way or another. There was a feeling this tragic accident may lead to new rules and will make it all the more difficult for the transportation industry to combat pressures relative to safety (such as in the push to allow heavier trucks) when the industry believes the safety concerns are not valid, or that a change may even improve safety (such as by getting trucks off the road).
Even if the Fedex driver dropped dead of a heart attack on the road, the fact that the tractor was pulling twin trailers will somehow be remembered for a long time, even if that had nothing to do with the accident.
The conference opened with an interview of Hardwood Cochrane, the now 101-year old founder of Overnite Transportation, later acquired by UPS and now the foundation of UPS Freight. He's still very active. Some of his stories were around his many successful attempts to fend off a union getting into Overnite across many decades. That prompted one Wall Street transportation sector analyst to tell me that the Teamsters have three main priorities right now: (1) organize Fedex delivery drivers, (2) organize drayage drivers at the ports (though the attempt to do so at the port of LA was beaten back by the ATA over the past few years), and (3) organize a few of the successful LTL carriers, such as Estes and Old Dominion, that are non-union.
Number 2 would be the most consequential for shippers, as I will discuss below.
A CEO panel on day 1 covered a lot of ground. Jack Holmes, president of UPS Freight, noted that even though the transport sector had been deregulated twice, "it sure feels like we are very regulated today."
Holmes sits on some advisory committee in Washington looking at infrastructure issues. It has 45 members, which range from a few in the trucking industry to academics to mayors to the head of Public Citizen, a very anti-trucking organization - the full gamut of political persuasions. How such a large group, with such differing interests, could ever agree on any policy recommendations beyond the most bland ("We should invest in infrastructure") is beyond me.
At a time when carriers are struggling mightily to keep and attract drivers, Holmes also noted the growing pressure on independent owner-operators, through which so much freight moves. A big issue is the rising cost of new trucks. Not long ago, an independent might be able to keep a truck for five years, sell it for $50,000, and buy a new one for $90,000 - meaning they would need to borrow $40,000.
Today, a new truck may cost $130,000. As new truck prices keep rising rapidly, in large part due to growing environmental regulations, the independent keep his or her truck longer. Now, they may sell a seven-year old truck for just $30,000, and therefore need to borrow $90,000 for the new one. That's a much higher financial burden - if they can even acquire a loan.
NASSTRAC was able to attract Peter Rogoff, undersecretary of transportation policy at the US Dept. of Transportation, to the event. His presentation was interesting, if in the end largely not quite aligned with the majority of the audience. His main purpose was to plug the Obama administration's proposal for a new four-year, $302 billion highway trust fund, as the current one expires in September and is about out of money now anyways.
The big question, as always, is "Where will the money come from?" Rogoff said $152 billion will come from the existing taxes on gas and diesel, and another $150 billion from a sort of one-time tax gain it expects from a major reform of the corporate tax code (for example, some plan to entice return of some of the $2.1 trillion in corporate profits estimated to be held by US companies offshore).
But most in the transport industry want a straight increase in the gas taxes to improve the trust fund. I cannot see the corporate tax reform getting done this election year, especially as there are major difference between the parties on how it should be structured. Rogoff also basically didn't answer moderator Mike Regan's question about changes that would add some productivity back for carriers and shippers, basically saying in the end "our focus is safety."
There was quite a bit of discussion in different sessions on the never ending driver shortage. This issue has been a little like the Boy who Cried Wolf, in that we've been hearing dire warnings for years now, but the disaster never seems to really come. But I believe this time the wolf really may be at the door.
More drivers are leaving the industry than entering it, by growing numbers. The average age of drivers is also increasing rapidly. We are a couple of quarters of strong GDP growth away from a real issue.
So, what to do? Well, raise driver wages of course. At one session on capacity issues, led by Werner's Joel Turk, he estimated that current average annual driver wages of maybe $45,000 would have to rise to $60,000 or more to attract and keep the number of drivers needed. That is at minimum a 33% increase. Assume that roughly 50% of a trucker's operating cost is driver pay. That means a 16-17% (at least) increase in trucker costs. Rates will have to follow.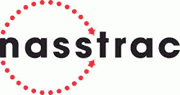 Except one shipper said "We won't accept that kind of increase." And another wondered "Who will be the first carriers to make the move?" And then John Larkin, an analyst at Stifel Nicolaus, said "$60,000 isn't enough. Heartland Express and others are paying about $62,000 now, and they can't find drivers either." Well.
In his own presentation later, Larkin said "The ability to recruit drivers is the number one operating variable" that determines a carrier's success today - and that most have more staff in recruitment and training than they do in sales and marketing.
On a different topic, he also noted that Amazon plans to service the top 40 US metro markets with its own delivery trucks eventually, will use regional parcel carriers for markets 41-100, and only employ UPS/Fedex on the smaller markets. Wow - I hadn't heard that, and it will be significant if true.
NASSTRAC legal advisor John Cutler noted the big push to have owner-operators classified as employees at trucking companies. That would then push them into union membership at union carriers. There are some 600,000 drivers operating as independents in the US today.
Cutler said the costs to carriers for these drivers would increase as much as 35% should this change occur. That's a huge number. The independent driver and carrier organizations are strongly against it, but many other forces are pushing for the change. This one needs to be watched carefully.
There was so much more - but I am out of space. Take a look at the videos for more. Good conference. Is a great "US Logistics Crack-Up" coming? Thoughts on that soon.
Any reaction to Gilmore's NASSTRAC summary? Is the driver shortage wolf finally at the door? If you were at the conference, what were key insights for you? Let us know your thoughts at the Feedback section below.