SCDigest Says:

The key point is just that it is important to understand this reader-tag interaction – and that for challenging applications, such a visualization effort might in fact prove very useful.

---

Both the "magic" and the problem of RFID technology is that you can't see it.
So says designer Timo Arnall of Oslo, Norway, who conducted a unique experiment published on-line this month to help visualize the interaction between RFID readers and tags.
We'll let the pictures tell most of the story.
Arnall, along with partner Jack Schulze, first mounted an RFID reader and captured a still photo shot of the reader position.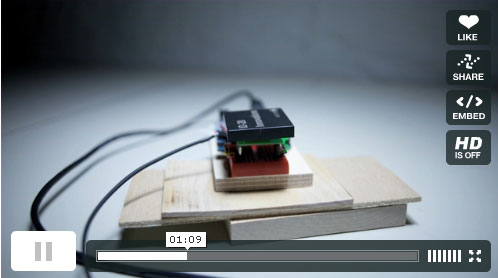 (RFID and Automatic Identification Article - Continued Below)