SCDigest Editorial Staff
While a growing number of companies use scorecards of increasing sophistication to measure supplier performance, that too often lets internal procurement managers off the hook.
So say Brian Slobodow of Neways Inc., Omer Abdullah of The Smart Cube, and William Babuschak of Johnson & Johnson. In a recent article in MIT's Sloan Management Review. They promote the idea of two-way scorecards that provide accountability and improve performance by linking supplier and buyer metrics.
In a nutshell, a two-way scorecard involves linking the performance of the supplier to the buyer's own performance evaluation, creating a "mutual accountability map." For example, a supplier's service level might be linked to the accuracy of the forecast provided by the buyer.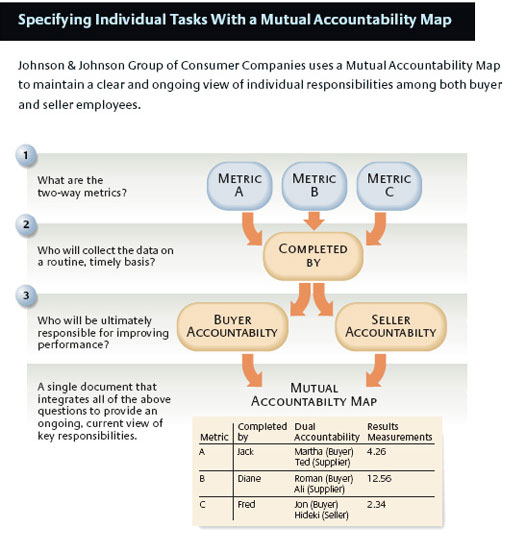 Source: MIT's Sloan Management Review
Johnson & Johnson began putting the approach into place starting in 2003, achieving what it says have been very strong results. Similar programs have been implemented at Toyota, Home Depot, and Neways, among others.
(Sourcing and Procurement Article - Continued Below)