I am aware of the power of well-placed humor in almost every activity, notably presentations - a point which I will confess I often forget.
So among all the serious materials we have here at SCDigest, I must say the idea to have a supply chain cartoon caption contest to lighten things up a bit was among our better initiatives.
Except it wasn't really my idea. The illustrator who draws our cartoons actually reached out to me in 2009, seeing if I would be interested in such an idea. He was doing a caption contest for a web site that focused on industrial automation equipment (PLCs and such), and decided to look around for similar opportunities.
He was actually concepting and illustrating each cartoon, but I didn't think that work for us - you have to have the doman knowledge. So I said "We'll concept, you draw" and that's how we got started.
It has been a big hit. We regularly receive emails from readers saying the cartoon captions bring some laughs that help a bit with the near constant stress that can be part of supply chain.
So why not even lighten up even one of these First Thoughts columns for a change? Hope you enjoy.
Our first cartoon appeared Dec. 4, 2009 - at a time mind you that orders and freight volumes were in the dumpster. Our winning caption was provided by Joel Wilmarth, at least then of Graybar.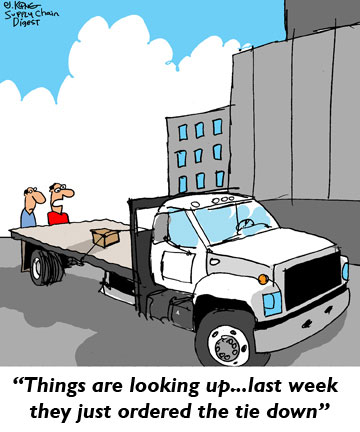 In early 2010, Gerry Anderson, then of Freight Intelligence Corp., gave us this good caption, which I grew to like even more when I saw a someone from retailer Canadian Tire use it in a supply chain presentation: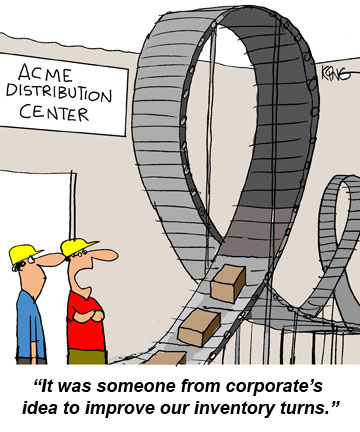 Later in 2010, Steven Miller of Walt Disney gave us this great caption: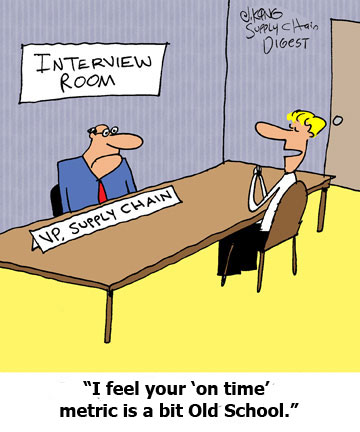 In the first quarter of 2011, diesel prices had really started to shoot back up again, leading to this contest winner from John Lowder, then of Intel: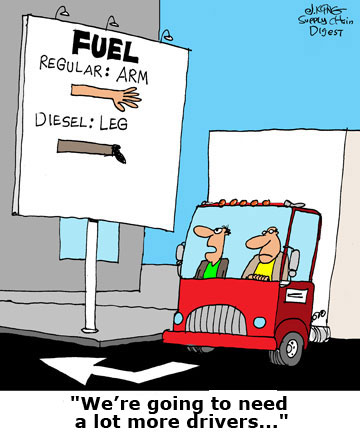 In mid-2011, Russ Thorne, then of Cargill, was a co-winner with this caption, giving a nice shout out to to Eli Goldratt's "The Goal":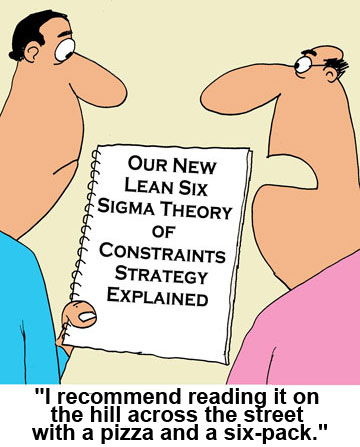 In mid-2012, Roger McCoy, then of GAP, sent in this funny winner: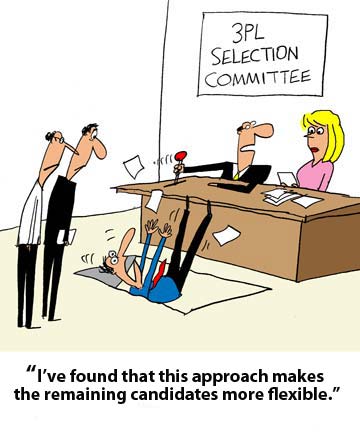 While in 2013 we received this winning submission from Paul Krumhaus of the US Military: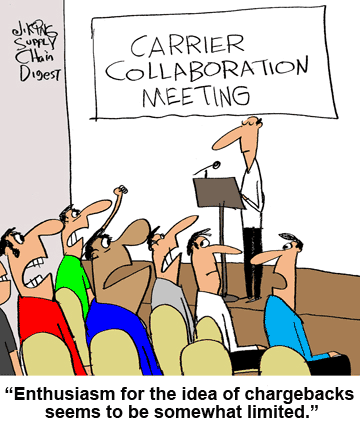 So many more good ones, but we are out of room. But here is my all-time favorite, which I use all the time, submitted by Tom Hammann of General Mills: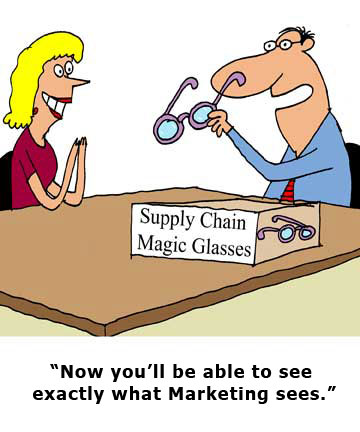 Hope you enjoyed these, and had a least a few chuckles. We've had just 2-3 that were close to repeats but that's it. Challenging to keep coming up with new ideas, but we'll keep doing it.
Do you enjoy the caption cartoon contests? Any ideas for a cartoon? Let us know your thoughts at the Feedback button (email) or section (web form) below.