For the first time in five years, SCDigest editor Dan Gilmore is taking the week off from First Thoughts. This week, the First Thoughts column is provided by Rich Sherman, president of research firm Gold & Domas and a well-known supply chain industry thought leader.
By Rich Sherman
I maintain that when it comes to supply chain transformation, after all is said and done, much more is usually said than done!
Don't you just love all of the industry buzzwords and acronyms? Conference after conference, initiative after initiative, case study upon case study; and, in the annual State of Logistics report released by CSCMP each year, total costs are at an all time high, and total inventories are at an all time high.
There is a slide I like to use that my friends at PRTM's Performance Management Group shared with me when we were developing the first SCOR model ten years ago. It is a benchmark slide that shows across industries that the leaders have a 50% cost advantage over their median competitors. I get an update from them every year; but, no matter what new buzzwords come out over that year, the gap between the leaders and their competitors stay the same.
Sherman Says:

Think of how many $billions have been invested in ERP and other systems in the past ten years? Is anyone really trying to close the gap? Are leaders the leaders and laggards the laggards? Why is change so difficult?

---

Think of how many $billions have been invested in ERP and other systems in the past ten years? Is anyone really trying to close the gap? Are leaders the leaders and laggards the laggards? Why is change so difficult? And, despite all of the investment in systems and transformations, how many million operating decisions do you think are made each day based on a custom Excel spreadsheet that the planner developed five or ten years ago?
Are you tired of fighting fires every day? Are you tired of exceptions being more the rule? It's time for a change and it doesn't have to be hard. But, it does take time; and, it does take a commitment. So, below I offer a game plan that can take you to the Super Bowl of Supply Chain Management. It doesn't matter whether the scope is company wide, or how to improve some specific area, such as its distribution, inventory planning, etc.
Step 1: Ask your team: Why Should We Change?
Start by assessing current operations and setting objectives. This can be easier than you think. There are any number of publications with tools and techniques on how to map business processes. In my mind though, the Supply Chain Council has spent ten years developing a process model and benchmarks (the SCOR model). Since it's developed primarily by practitioners, it includes all of the popular tools and techniques. It will surprise you how far you can go with a couple of weeks of "lunch and learn" sessions with your team mapping your business processes to get it done without major work disruption.
Next, determine market benchmarks and review key environmental trends and challenges. If you were smart enough to use the SCOR model as the basis of your operations assessment, you can also use the SCORMark tool to benchmark your operations in your industry or cross industries by business process. It's maintained by AQPC and there is a similar service offered to CSCMP members on their site. Benchmarking doesn't have to cost a lot of money or require lots and lots of time; but it has to be done.
Step 2: Develop a Platform for Change
Start by creating a strategy and vision for the future. Another surprise you may get out of the process mapping session is how intuitively obvious process improvements can be when you actually draw them out and follow the steps. Another few brainstorming "lunch and learns" and you will be amazed at how quickly your staff will design your supply chain of the future.

You will also see why the leaders continue to make aggressive investments in technology tools. The math associated with many of the trade-off decisions that need to be made isn't easy. Software has come a long way and keeps getting less expensive; leverage it to your advantage.
Of course, you will need to map "As Is" and "To Be" business processes and systems. But it's important to formalize your process design maps and benchmarks and begin sharing them across the company and function. You should particularly note the cross functional inputs and outputs with other departments. You will also be amazed at how few of your peers in other departments have any idea how what they're doing is messing up your world – or how little you know about what you are doing is messing up their world. Now is the time for dialog. You will also be amazed at how willing others will usually be to help you improve the situation, and you should reciprocate the favor.
Step 3: Determine Critical Success Factors and Your "Window of Opportunity"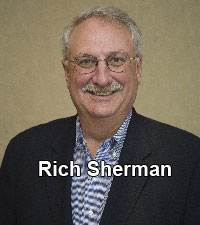 Okay, so now you have this assessment of your current operations, a map of the "to be" state of your operations, a set of benchmarks to gauge the performance of the current and a set of objectives for the future. Ask yourself, why aren't we there already? What are the obstacles or hurdles that are preventing you from just doing it? Answering those questions will give you the Critical Success Factors relative to achieving your plan and the time frame necessary to so. Use both to guide the rest of the process.
Step 4: Determine the Value of Change
A good place to start to understand the value of supply chain improvement is to find a copy of the DuPont financial measures model. It correlates income statement and balance sheet improvements to shareholder value. Take the expected results from closing the gap between "as is" metrics and "to be" metrics and map them to improvements in the financial statement. At the end of the exercise, you will be able to show the improvement in Return on Invested Capital from your plan. In my experience, a 30-40% increase is not unusual.
Step 5: Getting Management Buy-In and Funding for the Improvement Program
You'll obviously need to present a "Solution" plan to management. Call your Boss and tell him/her you have a plan that will provide a return on investment of 30-40% or more and make important contributions to the company's return on invested capital. Tell them you can liberate working capital from inventory reductions of 30-35%. Share with him or her how improvements in order fulfillment will increase top line revenue by 5-6%. Tell him/her not to worry about increasing transportation costs and fuel surcharges, because you have a plan to offset them with process improvements. Getting management buy-in can be a lot easier when you speak with the numbers they lose sleep over.
But make sure you know it and mean it, because CEOs will tell you they back people more so than projects.
Step 6: Getting Operations Buy-In and Commitment
Once you get approval, pick a pilot implementation or "Proof of Concept" that you know will provide rapid results working with your team. Once you achieve the results, publish them and celebrate them. Ideally, your plan will include incentives. But, if it's tough to change the comp plans, you can usually work with HR on some form of rewards program, such as, dinners, trips, points toward merchandise, etc. Once your team starts seeing improvements rewarded and celebrated, Step 7 is pretty easy.
Step 7: Everyone Jumps on the Band Wagon
Deploy the transformation plan across the enterprise. Divvy up the credit, but bask in some well deserved glory. Look to tell the world about your success in Supply Chain Digest.
Remember change is inevitable, but growth is optional!
It doesn't have to be hard, it just has to be done.
What's your take on Sherman's model for supply chain improvement. Is it just a matter of "getting it done," or are there more complexities than that? What would you add to the model? Let us know your thoughts at the Feedback button below.