From SCDigest's On-Target e-Magazine
- Sept. 8, 2015 -
Global Supply Chain News: The Techomax Container Ships are Coming



From Advanced Materials to Leveraging Big Data, the Ocean Shipping Industry will Change Rapidly, New Report Says
SCDigest Editorial Staff
The container shipping industry is likely to change dramatically over the next decade plus, driven not surprisingly by major advances in technology, both within the industry itself and shipping lines adopting new technologies such as Big Data and advanced materials that arise externally.

That according to the latest in a series of reports in recent years on the future of the shipping industry, from Lloyd's Register Group Limited, QinetiQ, and the University of Southampton, which focuses on a raft of technologies that together they say will lead to "Techomax" ships by the year 2030, when those technologies will have reached maximum potential in the industry.

SCDigest Says:

Crews will be drastically reduced and they will need to allocate a set of unified skills, making the traditional distinction between the engine and deck departments fade away.

What Do You Say?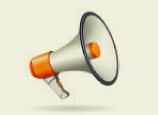 "TechnoMax ships will require fundamental changes in terms of design, construction, operation and supply chain management," the report says. "They will be designed by technologically advanced shipbuilders, ordered and operated by owners to sharpen their competitiveness and boost their corporate social responsibility credentials."

The report notes that the size of container ships has increased some 240% since 2000, from 8000 TEU capacity then to more than 19,000 in 2015. The report expects that trend to continue, predicting that ship size will increase to 26,000 TEU capacity by 2030.

The report expects the following changes in container ship technology by 2030:

Propulsion and Powering: Flexibility of powering options, such as hybrid LNG and marine fuels mixed with biofuels, will be key features in order to reduce emissions and comply with regulations.

Additionally, efficient innovative rudder and propeller designs with embedded sensors will be connected to the main systems for efficient operational control.

Condition Monitoring: Condition monitoring and full situation awareness will be provided by wirelessly connected embedded sensors locally and globally to assist in achieving higher operational efficiency. This will help to monitor structural safety and cargo securing arrangement performance.

Collision Avoidance and Maneuvering: Collision avoidance and maneuvering systems will be implemented to achieve higher levels of safety and maneuverability.

Smart Ship: Maintenance, navigations and communications managed by onboard data analytics machines connected to onboard and onshore decision support systems will enhance effectiveness of operational scheduling.

Radar Systems: An advanced radar system with local and global communication links will achieve higher levels of operational resilience, commercial effectiveness, and safety.

Hull: A full body hull form similar to other deep draft ships, with smart materials such as innovative paint, will be implemented to increase cargo capacity and achieve higher efficiency, which will, in turn, reduce operation expenditure.
Techomax Ships will Make Broad Use of Advanced Materials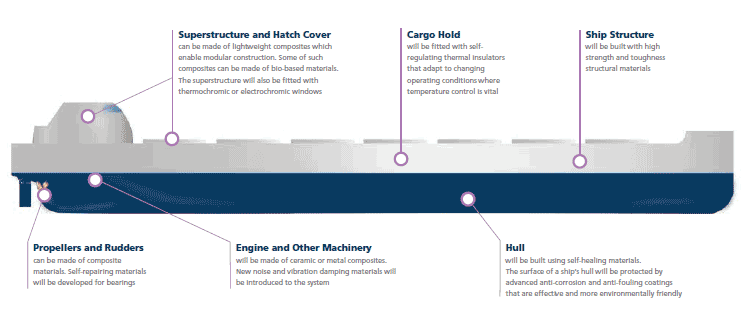 Source: Global Marine Technology Trends 2030
The report says that the implementation of these technologies on board ships will lead to the coexistence of two main different types of vessels: ships with highly technological specifications, including all the most advanced technologies for monitoring, supervising and manning the vessel (i.e., the Techomax ship); and a vessel type that partially includes some of these technologies as a part of minor modifications or overhauls (pre-Techomax ship).



(Global Supply Chain Article Continued Below)