From SCDigest's On-Target E-Magazine

- July 1, 2013 -

Logistics News: New Hours of Service Rules Started Monday, What will the Impact on Productivity Really be?
This is Key Question, as Answer will Impact Wages, Costs, Driver Shortage and More; Keeping Drivers Whole

SCDigest Editorial Staff
With the hope for a favorable court decision before the July 1 deadline for the new Hours of Service rules for truck drivers now ended, the US trucking industry, primarily truckload carriers, must now apply the new rules and gauge what the actual impact will be on fleet and driver efficiency.

The American Trucking Associations (ATA) filed suit in Federal Appeals court this Spring to have the new HOS rules thrown out, on the grounds that the changes further restricting drivers' ability to work and drive would add tremendous cost to the economy and undue burden onto drivers. The ATA brief at the time called the rules "arbitrary and capricious" while providing minimal possible safety and health benefits, and questioned the validity of the cost-benefit analysis the Federal Motor Carrier Safety Administration (FMCSA) had used to evaluate the proposal.
The ATA was hoping for a favorable ruling before the July 1 start date for the new rules, and had also asked the FMCSA to delay enforcement until a decision in the case was reached, but neither event occurred.


SCDigest Says:

As overall industry trends towards regional truckload carriage, more use of rail for the truly long haul moves, etc., continue, the impact of the new HOS rules will be less today than it might have been a decade or more ago.

What Do You Say?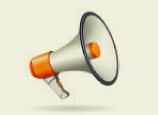 Starting today, truck drivers will have to stick to a schedule that requires taking a 30-minute break in the first eight hours of driving, and see a new maximum workweek of 70 hours from 82, with a "restart" of those 70 hours with a 34-hour break once a week.

FMCSA and consumer group believe this will lead to a reduction in truck-related accidents and deaths.

Critics of the new rules note truck safety has already been increasing for years, and question that these changes will lead to any real further improvement, while costing the industry and shippers billions of dollars annually.

But just how much will that hit really be? That's the key question, for several reasons. First, it could help move the current driver shortage, now in what might be called a significant but not crisis state, further down the path of becoming a major problem for the industry. Whatever level the hit to driver productivity in the truckload sector turns out to be, the new rules will in effect increase the need for new drivers by an equivalent percentage - at a time when most trucking companies are struggling to fill tractor seats already.

Rosalyn Wilson noted two weeks ago in the annual State of Logistics report she authors that carriers were estimating such hits to productivity at between 2 and 10%. Something in the middle of that, perhaps around 5%, appears to be the sort of consensus estimate.

In FMCSA hearings in Spring of 2011 prior to the adoption of the new rules at the end of that year, with enforcement schedule for today, Don Osterberg, Sr. VP of Safety and Security at carrier Schneider National, said the tools Schneider has built to model its network showed a likely hit to productivity of about 5%, consistent with the consensus.
Of course, if Schneider or any other carrier has to hire more drivers to move freight the same number of miles, its costs will rise - and carriers will surely be looking to shippers to close that profit gap in the form of higher rates.
Mike Regan, president of TranzAct Technologies and a keen observer of the transportation industry, thinks the economy is an important wild card here.

"I think the new rules will have a significant impact if - and this is a big if - the economy ever really picks up," Regan told SDigest. "Specifically, if we have sustained growth in GDP of 2.5% for enough consecutive quarters that people are convinced that the recession is in fact really over, then we will see freight movement pick up."
Regan serves on the board of a publicly traded trucking company, and says he has talked with senior executives from several other large truckload carriers. He says the overall industry consensus is that this will take 5% to 7% capacity out of the market - and that some carriers (such as CRST) have said it will reduce their tandem teams by 7% and their sole drive runs by 9% to 12% in terms of productivity.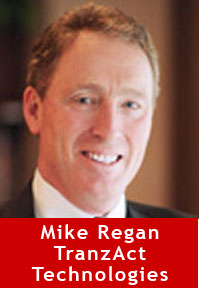 But there is also a second and less obvious potential force from all this that could also move wages and costs higher - the impact the new rules might have on a driver's take home pay. Since most drive are paid on per mile basis, if the new rules constrain the amount of miles a driver can achieve each week, it will reduce that take-home pay in a market that is already struggling to offer high enough wages to attract and retain drivers.

Schneider's Osterberg said that his company would have to pay drivers an extra $3000 per year to keep them whole from the changes. The choice would either be another upward push on rates from such increases, or an acceleration of losses in the driver pool if the carriers fail to act to keep take-home pay even.
Regan notes that "How do you make up for that cut in compensation? You can increase the mileage rate, but if driver compensation represents 60% to 65% of a truckload carrier's variable cost structure, any adjustment has to flow through to increased rates/charges for accessorial services."
This is where the state of the economy and freight volumes come in.
"If the freight markets stay relatively flat, will the shippers pay those increases?" Regan says. "But if capacity is tight and shippers are in essence "bidding" for trucks, then the carriers will ask for and get sizeable increases."


HOS Impact Likely to be Less than Predicted, One Expert Says
Are predictions of a loss of driver productivity in the mid-single digits, which seems to be the consensus opinion right now, too severe?

(Transportation Management Article Continued Below)