From SCDigest's OnTarget e-Magazine
- Aug. 15, 2012 -
RFID News: JC Penney CEO Says Retailer Going All in on RFID, Perhaps with Significant Impact on the Industry
Strategy is More Customer Experienced Focused than Inventory; Buy Anywhere in Store, as Cash is Gone

SCDigest Editorial Staff
After numerous announcements and initiatives around item-level RFID in the apparel sector in 2011, the news has been relatively slow of late, from our perspective.
But that may change as department store chain JC Penney finalizes its aggressive rollout of RFID technology in store, with a focus as much on customer service as inventory management.

SCDigest Says:

"I believe the ticket cost, the increase in the ticket cost versus UPC label, is now at a point where the benefits way outweigh the cost of doing it."
JC Penney CEO Ron Johnson

What Do You Say?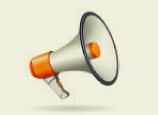 Walmart has been gradually expanding its item-level RFID program that began with blue jeans and some underwear categories and has now moved to other types of products.
American Apparel continues to roll out its RFID tagging program to all its stores in its vertically integrated supply chain.
Last year, Macy's announced it was planning to have RFID reading capabilities in all its stores by the end of 2012, and at about the same time a JC Penney executive told an industry forum audience that the retailer has quietly rolled out RFID in three categories at all 1100 of its US stores. Most had though Penney's was only in pilot mode with a much smaller number of stores. The executive added that Penney's hoped to have 100% item coverage within four years. (See Do JC Penney, Macy's Announcements Mean RFID to Finally Really Takeoff in Retail?).
Well, it now appears that JC Penney is dramatically advancing that schedule.
In a recent interview with Forbes magazine, CEO Ron Johnson, a former Apple retail store executive, said the company will be 100% RFID enabled across all products by early 2013.
Johnson said that "we're also doing something that no retailer has done completely... we are going 100 percent RFID with ticketing this fall." He added that "So February 1st next year, the entire Penney's platform will be on RFID tickets."
That seems to mean that all items carried by JC Penney will need to be RFID tagged by this Fall, and that they will move to RFID processing in store by early next year.
Interestingly, the main driver in Johnson's mind seems to be automating transaction processing, not just inventory management, the general driver of item-level in retail to date.
Johnson said that in parallel with the RFID rollout, Penney's is installing very high speed WiFi networks and mobile POS systems in store.
So, he said, "By the end of 2013 [our goal] is to eliminate the cash route. So you think of a physical store without a cash routing."
He added that "You go to most retail stores, all you see is people doing work to execute the retail strategy. It's stocking shelves and transacting business," saying that about 10% of its labor spend in store, or half a billion dollars a year, is involved in processing transactions at traditional POS terminals.
"That's going to all change, because of how we use WiFi, RFID, mobile checkout," Johnson said. "You'll be able to check out anywhere anytime, from anyone including yourself, because we're going to roll out self checkout to our stores next year, and it's really cool and it's really easy because it's RFID-based."
He added RFID will have big benefits for the consumer over bar coding: "You don't have to scan an item. You just throw it down and there's the price," Johnson said.
Johnson later added that the cost of an RFID tag, even at the item-level, has fallen enough that the benefits it brings can be cost justified.


(RFID and AIDC Story Continued Below)