From SCDigest's On-Target E-Magazine

Nov. 16 , 2011

Supply Chain News: Insights from Gartner's 2011 Transportation Management System (TMS) Magic Quadrant
Competition Increasing, with Record 13 Vendors Included in the Analysis; Do We Need More Network Connectivity for Carriers Across All Modes
SCDigest Editorial Staff
Almost everyone in the supply chain community is familiar with the Gartner Magic Quadrants (MQ), short hand for the detailed vendor analyses that the analysts there do regularly across virtually every area of technology, including supply chain.
A few months ago, Gartner released its 2011 Magic Quadrant for Transportation Management Systems (TMS), an effort led by Gartner analyst Dwight Klappich, a research exercise that take several months of intense effort to complete.

SCDigest Says:

The second takeaway is just more competition among TMS providers. We're up to 13 vendors covered in the Magic Quadrant, and that gives companies just a lot more options.

What Do You Say?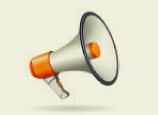 These reports are called Magic Quadrants because in the end they wind up positioning vendors in a given technology area in a 2 x 2 matrix, with one dimension being "ability to execute," and the other being "completeness of vision," with each dimension in effect being divided into high/low categories. This results in four areas or quadrants into which a given vendor can be placed (Vision Hi or Low, Execution Hi or Low).
SCDigest editor Dan Gilmore recently had the chance to discuss the 2011 TMS MQ with Gartner's Klappich, which we transcribe below.
Gilmore: Having wrapped up this latest TMS MQ, what are some of the key takeaways from this year's report?
Klappich: We looked this year at about 13 TMS vendors, the most ever, and it's clear the TMS market right now is very strong in terms of corporate adoption. After a slight dip in 2009, down about 3%, we saw a rebound in 2010 and beyond, and we expect growth rates of about 10% for the next five years.
A very important finding this year is that while very large shippers, typically those with a $100 million or more in annual fright spend, were the bulk of the TMS market throughout its history, we now see much more adoption by small and medium size shippers, companies spending as little as $10-25 million on freight annually.
There are a couple of reasons for this. First, new delivery models such as software-as-as-service or cloud are making these kinds of TMS applications a lot more affordable. The breadth of today's TMS applications is changing. In the past large shippers have really focused on the optimization aspects of TMS given the number of shipments they had to optimize across.
But with the on-going expansion of TMS scope, smaller shippers can benefit from using a system that starts at transportation sourcing and goes through planning and execution and freight audit and pay. That allows them to get benefits in multiple areas that provides a broader foundation for ROI and ways to pay for the system.
The second takeaway is just more competition among TMS providers. We're up to 13 vendors covered in the Magic Quadrant, and that gives companies just a lot more options. Even though this is a mature market, that by no means indicates that innovation has stopped in the space. We continue to see TMS vendors adding new capabilities.
Gilmore: Sounds like there is a lot of new TMS action in tier 2 and 3 shippers - are you seeing much replacement action among larger shippers?
Klappich: Not much among the companies that have implemented TMS recently. The vast majority of TMS customers we are talking to are net new implementations, companies that never had a real TMS solution or maybe had just a point system in one area. This is really their first go-round in terms of a more holistic TMS.
Gilmore: In terms of new TMS capabilities recently, are there any things that stand out? Where are TMS providers investing in terms of functionality?
Klappich: One of the main areas is in terms of transportation sourcing capabilities, because that's where you lock in your costs. It's great to have strong optimization capabilities to consolidate loads and pick the least cost carrier, but a lot of total cost is locked in at the front end.

(Transportation Management Article Continued Below)