From SCDigest's OnTarget e-Magazine
Nov. 2 , 2011
RFID and AIDC News: Do JCPenney, Macy's Announcements Mean RFID to Finally Really Takeoff in Retail?
Penney's Says it has Item-Level RFID Live in all 1100 of its Stores, Surprising Many; Macy's has Aggressive Program Moving Forward, Joining Walmart
SCDigest Editorial Staff
A somewhat off the cuff remark by a JC Penney executive last week announcing that the retailer has already rollout a item-level RFID tagging program to its 1100 stores across three product categories has some wondering recent moves at last be the catalyst for RFID in the consumer goods to retail industry to finally take off.
SCDigest Says:

After many fits and stops, the RFI train in retail may at last be finally leaving the station - and in the end may just provide the foundation for case level tagging to make a resurgence once this infrastructure is put into place.

What Do You Say?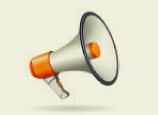 The great expectations for RFID in consumer goods to retail that followed the initial work of the Auto ID Labs at MIT and then the 2003 announcement of Walmart's case tagging "mandate" soon led to disillusion, as Walmart's program never reach expectations, then stagnated, and finally ended all together.
Despite the failure of that program, many noted the publicity clearly spurred RFID developments in other areas, and drove investment that dramatically moved RFID technology forward, even if much of that investment resulted in little return to date.
In the last couple of years, however, buoyed by a series of pilot programs and research studies, item-level tagging of apparel goods had seemed poised to breathe new life into RFID in consumer goods to retail.

Walmart jumped back into the fray, with a 2010 announcement that it would rollout item-level RFID for jeans and underwear to 3300 US stores. That initiative has successfully moved forward, and our sources tell us Walmart has moved forward with tagging requirements for three other categories (women's intimates, tires, and some consumer electronics) starting in Q1 2012. Noteworthy is that two of those are non-apparel items.
Even earlier, specialty retailer American Apparel had announced it was rolling out an item-level RFID program across its store network, a program currently in progress and perhaps facilitated by the fact that all its merchandise is private label.
But the pace of these rollouts and industry adoption overall has been somewhat slower than many hoped for.
A Macy's executive, for example, said earlier this year that at that point was holding back on its program until more retailers got involved and better industry standards were developed for how item-level tagging would work for vendors. (See Is Item-Level Apparel Tagging Going Strong, Fading, or Just Catching Its Breath? WalMart Expanding Categories to Non-Apparel).

Expected initiatives at Dillard's and Gap have also been slow to materialize.
However, in late September Macy's reversed that stance, and announced a program it that would have RFID capabilities in place in all 850 of its Macy's and Bloomingdale's stores by the end of the third quarter of 2012 - an aggressive agenda indeed.

(RFID and AIDC Story Continued Below)