From SCDigest's On-Target E-Magazine

Oct. 12 , 2011

Logistics News: Walmart Tells CSCMP Audience it is more Flexible on Inbound Transportation Program, but sees Many Advantages for Vendors
Lower Logistics Costs, and Added Freshness? Still Battling Some Service Issues
SCDigest Editorial Staff
In a packed session during the last track of the day on Tuesday during CSCMP's annual conference last week in Philadelphia, Greg Forbis, a senior director in Walmart's inbound transportation group, said the world's largest retailer has made some changes in its initiative to take greater control of inbound freight since the program was announced last May.
SCDigest Says:

Forbis, however, admitted that Walmart has had some service issues with its collect program, and that its performance is still not where he wants it to be, but it is getting better.

What Do You Say?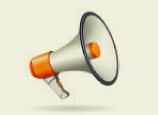 When program details were first released, there were reports that Walmart was using some fairly heavy-handed tactics in its discussions with vendors, both in terms of not really negotiating as to what would be the best overall transportation decision, and in asking for larger than acceptable "allowances" for picking up the freight against the contractually defined price that included transportation. (See WalMart takes Control of Inbound Transportation – and its Vendors are Wary)
Now, Forbis said, Walmart realizes that "every situation is unique," implying that Walmart will discuss with its vendors various options and look for the best total solution, instead of simply mandating that a vendor move from a prepaid to collect freight program.
He also said that given all that it has going on in transportation, Walmart is likely to simply move on if a given vendor not interested in talking about the collect program rather than force the issue - at least for now.
Nevertheless, Forbis made a strong case that in many situations, the vendor would benefit about as much as Walmart from making the transition. He noted that many vendors, for example, want to focus on manufacturing and branding, and are happy to leave logistics execution to Walmart.
He also said that Walmart's vast transportation network, including some 6500 dedicated trucks and an amazing 56,000 trailers, covering almost every area of the country, could reduce total transportation costs because its network density and buying power may result in lower costs, especially in terms of using vendor freight to reduce empty miles travelled, or produce better consolidations. He noted, for example, that Walmart has about 12 consolidation DCs that combine less-than-truckload shipments from vendors into full truckload shipments to its stores.
Forbis also gave an example of how Walmart picking up the freight can add other supply chain benefits beyond transportation. He cited a potential case in which a produce vendor to Walmart ships from its production point to its own mixing center DC. It then ships from that DC to a Walmart distribution center.
By shipping direct from the vendor plant/production point to the Walmart DC, bypassing the mixing center, total logistics costs are likely reduced. More importantly for this type of date-sensitive product, Walmart and the vendor could pick up perhaps five days of shelf freshness by eliminating the time required to ship to the mixing center and store product there for a few days.
In the example given, it would look to Walmart like lead time was extended by a day (because the trip from the plant to the Walmart DC took one day longer than the trip from the mixing center), but total transport miles driven would be down, and the extra days of freshness would be well worth the additional day of lead time, Forbis said.
He also cited how a collect program could reduce risk and variability for many vendors related to logistics costs.
"Vendors can take a lot of the variability out of their cost of goods sold," Forbis said. He added that Walmart will be "totally open book" about its costs when discussing with vendors a potential move for it to take control of that freight.
Perhaps just as interesting, Walmart said it was actively soliciting both new carriers to its network and third party freight that may have nothing to do with Walmart business.
Forbis told the carriers in the audience that "any of you interested in doing business with Walmart should come down and talk with us."

(Transportation Management Article Continued Below)