From SCDigest's On-Target E-Magazine
Aug, 17, 2011
SCDigest's Supply Chain Television Channel and CSCMP Launch New Weekly Video Supply Chain News Program

First Broadcast Very Well Received; Continuing SCDigest's Track Record of Innovation while Adding New Service for CSCMP Members

SCDigest Editorial Staff
Continuing a consistent track record of innovation, The Supply Chain Television Channel (SCTV), a division of Supply Chain Digest, launched this week a new weekly supply chain video news program, which each Monday will recap the important news and numbers from the past week in supply chain.
SCDigest Says:

It is great to partner with Rick Blasgen and CSCMP to make this happen, benefitting both SCDigest readers as well as CSCMP members by summarizing key supply chain news and trends in just a few minutes with an interesting, well produced new program.
Dan Gilmore

What Do You Say?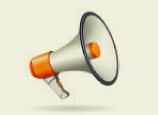 The first segment was available Monday Aug. 15, and will be followed by new segments every Monday after that. The broadcasts will be anchored by SCDigest editor Dan Gilmore, who will provide commentary on key news stories delivered by lead anchor Jim Stephens. Stephens will also start each broadcast with a review of the key "numbers" from the past week in supply chain.
The broadcast is meant quickly summarize the news supply chain professionals should know from the past week, delivered in an entertaining, upbeat format. You can see this first supply chain news broadcast here: Inaugural Supply Chain Video News Broadcast from The Supply Chain Television Channel and CSCMP.
The initial broadcast featured stories on the wild week seen on Wall Street and its impact on the supply chain, the aggressive rate hikes announced by LTL carriers, and Gartner's new top 10 industrial supply chains. Each broadcast will also feature a product, service or event from CSCMP and how it can benefit supply chain professionals, who often do not realize the range of services and tools available from the Council.
This first broadcast was watched by tens of thousands viewers, and the Feedback was excellent.
The broadcasts feature a news "set" and production quality equal to what is seen on broadcast television.
SCDigest editor Dan Gilmore says this latest move just continues SCDigest's track record of innovation in the industry.
"We continue to push the envelope, and with this latest move not only are the first to offer this kind of programming through our Supply Chain Television Channe and CSCMP, but are one of the pioneers in doing so across any industry," Gilmore said, adding that you can expect to see even more innovative programming from SCTV soon.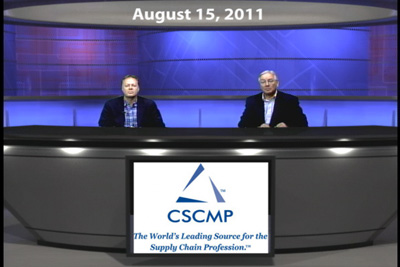 Supply Chain Video News will be Delivered Each Week from
The Supply Chain Televison Channel and CSCMP
(Supply Chain Trends Story Continued Below)