From SCDigest's On-Target E-Magazine

Aug. 9 , 2011

Logistics News: Rail Carriers Enjoy Gonzo Quarter with Revenues, Profits Up Big; Mixed Bag in LTL, though Most Improving
Rail Revenue, Profits Up Strong, but Evidence of Slowing Volumes Seen; Old Dominion Blows Away LTL Field in Terms of Results
SCDigest Editorial Staff
The second quarter brought good news again for the US's four major public rail carriers, while Old Dominion again flew high among less-than-truckload carriers in a quarter that all improved their results if not exactly deliver outstanding results in some cases.
SCDigest Says:

It was clear pricing was on the mind of the LTL carriers' CEOs, with several mentioning success in the pricing arena in Q2 and pledging more increases in coming quarters.

What Do You Say?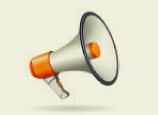 Last week, we reviewed Q2 results for the truckload carriers, an article you will find here: US Truckload Carriers Enjoy Mostly Strong Second Quarter, but as Usual Recently, Logistics and Intermodal Lead the Way.
As shown in the chart below, all four public rail carriers (Burlington Northern was acquired by Warren Buffet's Berkshire Hathaway in 2009) enjoyed strong results, and continued to enjoy relatively strong pricing power. Despite car load growth of just about 3% for three of the four (the smallest of the four, Kansas City Southern, saw volume growth of 7%), revenues were up 13.3-17.9% for all four of them.
While some of that revenue growth came from fuel surcharges, pricing also played a strong role. All four carriers saw double digit profit gains, with Kansas City Southern roaring back after a tough 2010 in terms of net income.
The rail carriers are very profitable versus either truckload or LTL carriers, with profit as a percent of operating income in the mid or high teen percent range in rail, versus the mid to low single digits for truckload carriers and a barely profitable LTL sector (Old Dominion is the exception).
Growth in intermodal volumes played a key role for all but Union Pacific, with volume increases ranging from 8-13% being seen for the other three rail carriers. Norfolk Southern was alone in seeing a big upsurge in coal car volumes, rising some 20% year-over-year in the quarter. We're not sure the US needed that much more coal in Q2 than the previous year, so that is a bit of a mystery, though coal exports are likely the driver of that gain (which we see now are likely to reach a 19-year high in 2011).
Norfolk Southern noted its pricing power in the quarter in a backhanded way, saying it saw "a 14% increase in revenue per unit." While some of that likely came from better asset utilization and mix, we believe price played also played an important role.
Rail Carrier Results Q2/1H 2011

Source: SCDigest Analysis
Similarly, CSX said that "Overall revenues were driven by volume growth, pricing that reflects the value of freight rail transportation, and recoveries that offset higher fuel prices." In case you missed it, the "pricing that reflects the value of freight transportation" is a euphemism for rate increases.
CSX, however, also noted it is committed to plowing back a significant portion of that revenue into its network, saying it "expects to make 2011 capital investments of $2.2 billion. That is consistent with its intentions to reinvest an average of 18% of its revenues into its business through 2015 to further enhance the capacity, quality and flexibility of its rail network."
Union Pacific says its own investments are paying off in terms of customer satisfaction, noting that its "Customer Satisfaction Index of 92 set a new all-time quarterly best record, three points better than the second quarter 2010."

(Transportation Management Article Continued Below)