From SCDigest's On-Target E-Magazine
July 20, 2011
Supply Chain News: Let the Debate Begin Anew! Gartner Ranks Top Supply Chain University Programs

Penn State Heads both Graduate and Undergraduate Program Top 25 Lists; What Should the Criteria Be?

SCDigest Editorial Staff
AMR Research started a bit of SCM collegiate controversy in 2009 when it released a list of the top supply chain university programs.
SCDigest Says:

Naturally, any sort of college ranking generates controversy. From our view, we think few observers would have place Michigan as the number 2 graduate program (apologies to the Wolverines in our audience).

What Do You Say?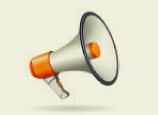 That will surely continue in 2011 as Gartner, which acquired AMR in 2010, pre-announced a new set of rankings at its annual supply chain executive forum in June. Those results were included as part of an overall presentation on supply chain talent management, and a full research note on the topic is expected from Gartner soon
An important and worthwhile change in 2011 is that Gartner this year broke the rankings into US undergraduate and graduate programs. There has been a call in many business circles for more emphasis on undergraduate programs to balance the more expensive hires coming out of the top graduate programs with positions for those with just undergraduate degrees who can begin at lower levels in the organization. The 2009 list was really a ranking of just the graduate university programs.
Another change for 2011 is that, 25 graduate and undergraduate programs were ranked, versus just 19 graduate programs in 2009. This is likely both to be consistent in style to Gartner's annual top 25 company supply chain rankings, and also because more universities participated in the program this year than in 2009.
Of course, there is a great deal of subjectivity involved in such a ranking, but Gartner did its best to quantify the process. For undergraduate programs, the ranking used a weighted average of 40% for "undergraduate industry value" (mentions as a top university program or recruiting spot based on a survey, having an internship requirement, and average starting salary of graduates); 20% on sheer program size (number of professors and students); and 40% for "program scope" (how many of 11 key knowledge areas according to a Gartner framework does the program include?).
The criteria for top graduate programs were not specifically identified in the presentation, but is assumed to be similar, as the 2011 undergraduate criteria is quite similar to those used for the graduate programs in 2009. Gartner's Dana Stiffler headed up the research effort.
Penn State topped the graduate program list in 2011 as it did in 2009. PSU also ranked as the top undergraduate program.
The full list is below:
Gartner Top 25 Supply Chain Graduate Programs 2011
| | | |
| --- | --- | --- |
| University | 2011 Rank | 2009 Rank |
| Penn State | 1 | 1 |
| Michigan | 2 | 10 |
| Michigan State | 3.5 | 2 |
| Rutgers | 3.5 | 11 |
| Arizona State | 5 | 3 |
| Syracuse | 6 | 9 |
| MIT | 7 | 5 |
| Ohio State | 8 | 4 |
| Georgia Tech | 9 | 7 |
| Tennessee | 10 | 6 |
| Stanford | 11 | -- |
| Lehigh | 12 | 12 |
| University of Texas/Dallas | 13 | -- |
| University of Wisconsin/Madison | 14 | 13 |
| University of Texas/Austin | 15 | 8 |
| Texas A&M | 16 | 8 |
| Indiana | 17 | -- |
| South Carolina | 18 | -- |
| San Diego | 19 | -- |
| Florida | 20 | 15 |
| Maryland | 21 | 14 |
| NC State | 22 | -- |
| Oklahoma | 23 | 19 |
| Kansas | 24 | -- |
| Auburn | 25 | -- |
(Supply Chain Trends Story Continued Below)