From SCDigest's On-Target E-Magazine

April 6, 2011

Logistics News: Can Inland Waterways Really be Key Source for Container Freight Moves?
Maritime Administration Delivers a Report to Congress Citing Many Benefits of Increased Share of Freight Moves on the Maritime Highway; Europe Shows it Can Work
SCDigest Editorial Staff
This month, the US Maritime Administration, an arm of the US Department of Transportation, issued a report to Congress calling for investment in inland waterways for general freight movement as part of the answer to what it says will be real problems with congestion and other issues on the nation's highways over the coming years.
"It has become increasingly evident that the current system of freight transportation in the United States will be hard-pressed to meet the nation's future transportation needs with regard to maintaining national economic competitiveness, environmental sustainability, public safety, and emergency preparedness," the report says, noting that freight tonnage of all types, including exports, imports, and domestic shipments, is expected to grow 73% by 2035 from 2008 levels.
SCDigest Says:

The key question remains unclear: If we build it, will shippers come?.

What Do You Say?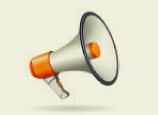 Inland waterways are not always "inland," as they include rivers, bays, and channels, and many thousands of additional miles on the Great Lakes Saint Lawrence Seaway System and deep sea routes.
All told, there are some 25,000 miles of such waterways that could be used for freight transportation, and the report makes the common sense but nevertheless interesting observation that many of the US' most important highway systems parallel these waterways, and that a significant portion of the country's population resides alongside these water routes. Of course, in the past these waterways were the primary route for the transportation of goods.
A lot of freight still moves on these waterway, about one billion tons per year, mostly bulk cargo says as grains or ore. That billion tons represented 13% of the nation's ton-miles of domestic freight in 2007 – down from more than 26 % as recently as 1965.
That trend needs to be reversed, the report says, as "Traffic congestion will almost certainly worsen significantly if the reliance on road and rail is not reduced."
It also notes that the use of trucking for about two-thirds of the total tonnage moved creates an environmental impact versus the more environmentally friendly rail and water modes, and that it contributes to the US' dependence on foreign oil.
Can Inland Waterways Really Take on a Greater Role?
The report notes that the current transportation patterns in the US largely reflect market forces. That would be fine, it says, if the costs for different modes was efficiently allocated and priced.
But echoing a theme in another report a few weeks from the GAO to Congress, the report suggests trucking may not be paying the full societal costs associated with that mode. (See GAO Tells Congress Freight Carriers, especially Trucking, are not Paying True Costs of Moving Goods.) Better understanding the total benefits of inland waterways should push more freight to that mode versus trucking, it says.
In recent years, the US Congress has passed some legislation that should spur development of the inland waterway system, but it appears to be a modest effort to date. For example, the Consolidated Appropriations Act of 2010 appropriates just $7 million in funds for a waterways grants program in Fiscal Year 2010.

The Maritime Administration says it recognizes that the most critical factor for growth in freight movement on inland waterways is "contingent on a broad range of qualities, none more important than the ability to serve the needs of shippers for reliable, innovative, and cost-effective transportation."

The report points to Europe to demonstrate that such a change can be accomplished. Driven by a transportation strategy and public and private investment, the Euro zone saw a significant increase in containers moved on its inland waterways and "short sea" routes in the early 2000s, the report says. Currently, 40% of total Euro zone freight, including bulk and container shipments, moves on these routes (compared to just 13% in the US).

However, differences in geography and rail service capabilities need to be considered when comparing those numbers. Still, the fact that goods movement over waterways is increasing in Europe while declining in the US is worth analyzing.
"America's Marine Highway has many thousands of miles of uncongested capacity that can be easily accessed through many existing port facilities," the report says. "Accordingly, it has the potential to generate new services and economic growth cost-effectively and in a relatively short period of time."
The report cited one recent study that found that medium-sized, uncongested inland wateraway ports could be inexpensively modified to handle RoRo [Roll On/Roll] container ships at an investment cost of just $5 million each. Moreover, many ports, including smaller ports, are currently capable of handling weekly, twice-weekly, or even daily RoRo vessel services, with ships that hold 100-150 containers. The study further estimated that an investment of $50 million would be sufficient to prepare Atlantic Coast ports for liner loop service, consisting of vessel calls on ports in regular sequence.

(Transportation Management Article Continued Below)