Wulfraat Says:

Looking ahead, we can expect that Amazon will roll out this strategy such that all major fulfillment center 'clusters' will be supported by a sortation center to better service regional high population markets.

What Do You Say?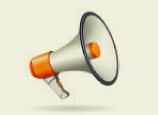 To understand Amazon's distribution network strategy, it is important to understand its supply chain weaknesses which are two-fold:

1. Amazon today is primarily an online B2C retailer and as such it has a significant need to build up human resources for the final 2-2.5 months of the year. In the United States we estimate that Amazon's hiring of temporary associates for peak season in 2013 was about 104,000 people. In the same year, Target added only 50,000 people despite the fact the two firms were similar in top-line revenue. This illustrates how much more pressure to add human resources is placed on the pure online retailer as compared to the traditional retailer, and indeed this is a fragility.

As an aside, there are some people who think that Kiva robots are the panacea to this problem, but robots tend to work best in environments where volumes are consistent. Few companies invest in automation technologies to handle extreme peaks in shipping volume.

2. Amazon's most significant weakness has always been and still remains its outbound transportation network.

Most traditional retailers, but not all, control their outbound transportation to the stores. Yes some retailers ship primarily using UPS and/or FedEx to replenish their retail stores but these tend to be smaller outlets with tiny back rooms. The larger mass merchants and retailers have established regional distribution centers that ship truckloads to replenish the stores. Typically there are dedicated carriers or private fleets that can reliably transport freight to market.
Also, Amazon has never enjoyed this level of control over their outbound transportation function. They rely primarily on national parcel couriers (e.g. UPS, FedEx) to move product to market. The challenge is that these carriers are not dedicated exclusively to Amazon. These carriers have to service all of their customers at peak season and therein lies the problem. When transportation assets are constrained at a national level, and shipments cannot go out on time, then the pain needs to be spread around to all shippers. Amazon is simply another shipper that has to suffer the consequences of transportation infrastructure constraints.

With this background in place, the Amazon sortation network that is currently being constructed becomes easier to understand. First and foremost, it is about taking control over its primary weakness - outbound transportation. Second, and equally importantly, it is about enabling new competitive advantages which pertain to the speed of delivery. The winners are Amazon customers, especially Amazon Prime customers, and the United States Postal Service (for now). The biggest losers are the parcel courier companies who will shortly witness a noticeable drop-off in domestic tonnage.

What is the Amazon Sortation Network?

Amazon is known for building massive distribution centers that are loaded up with a massive variety of products, high-speed conveyor systems, and hundreds of people focused on moving product out the door as fast as humanly possible. These facilities are known as fulfillment centers and they are designed quite differently from sortation centers. The concept of a sortation center is relatively new to Amazon and to our knowledge it was first introduced by the company within the United Kingdom in mid-2013.

In the United States, a typical fulfillment center might be 1.0-1.2 Million square feet in size. The typical sortation center requires a much smaller footprint of between 200 - 300,000 square feet. While a fulfillment center may require 1,000-1,500 full time associates, the sortation center may only need 100 - 300 associates to operate. In general, sortation centers are smaller operations that can be located beside, adjacent to, or nearby larger fulfilment centers.

The primary role of the fulfillment center is to fill customer orders. The primary role of the sortation center is to aggregate shipments from one or more fulfilment centers for delivery into a defined regional grouping of zip codes typically belonging to a nearby set of populated urban areas.
In short, sortation centers are designed to bring in many shipments from one or more fulfilment centers destined to a grouping of zip codes for a defined market region. As pallets of sealed shipments arrive, they are placed onto conveyor belts to be sorted into zip code ranges so that they can be shipped to individual post offices (for now). The output of the process is sorted pallets of sealed shipments that can be picked up and delivered by the United States Postal Service (USPS). In time, Amazon will be in a position to take over more of the last mile delivery function if it suits their purpose to do so.

The primary benefits of this strategy are:

1. The ability to deliver on Sundays which is a service that Amazon and USPS announced in November, 2013. The national parcel couriers can provide for weekend delivery but it costs an arm and a leg.

2. The sortation center increases the speed to market for shipments and in many cases can shave a day or more off of the order cycle time.

3. Sortation centers reportedly reduce shipping costs relative to the former approach of relying on parcel couriers to deliver the package. For example, fulfillment centers can now deliver parcels to local customers without the involvement of UPS and FedEx which cuts out their delivery cost from the equation.

4. Sortation centers are key enablers to the same day delivery or next day delivery promise as they provide a separate infrastructure dedicated to efficiently preparing outbound routes and efficient logistical operations. In effect, they become the consolidation hubs that provide the volume and synergy to construct efficient last mile delivery operations.

5. Most importantly, they transfer control of the outbound transportation function away from the parcel courier company to Amazon; and this is a very potent competitive advantage. Amazon will still require partners to move goods to market, but make no mistake that they will leverage a much greater sphere of influence in the world of tomorrow.

Where is the Amazon Sortation Network?

Since late 2013, Amazon has been busy developing their sortation center network. In the United Kingdom, the company has already opened a number of delivery hubs in the London Area (Croydon, Bromley-by-Bow, Southall), Manchester, Birmingham, Oxford, Milton Keynes, Nottingham, Leeds and Southampton. These facilities are typically in the 50,000 square foot range and are intended to service highly populated regions of the country that can be reached in short travel distances.

In the United States, Amazon has quietly opened up a number of sortation centers since September, 2013. Currently seven such facilities are operational in Phoenix, AZ; San Bernardino, CA; Atlanta, GA; Hebron, KY; Avanel, NJ; Houston, TX; Dallas, TX; and Kent, WA. By the end of 2014, the company is expected to have 15 sortation centers up and running around the country. To our knowledge, new locations will likely include: Nashville, TN; Baltimore, MD; Miami, FL; Newark, CA (near Oakland); and Pittsburgh, PA. This represents a significant investment in real estate and personnel considering that the primary role of these facilities will be to improve transportation efficiency as opposed to filling customer orders.

Looking ahead, we can expect that Amazon will roll out this strategy such that all major fulfillment center 'clusters' will be supported by a sortation center to better service regional high population markets.
Given that 40 cities make up 40% of the North American population it becomes readily apparent where this is all going.

Take some time to think about this strategy of sortation centers. We see it as a true stroke of genius that makes perfect sense, far more sense than investing high amounts of capital with low return on assets into a same day fresh food distribution network across the country. Whoever thought of this sortation center strategy should be congratulated, perhaps even glorified, because it is a truly winning logistical strategy that is based on sanity.
For this reason it stands out from all the chaos and turmoil that is Amazon.

Any reaction to this Keep It Moving Column? Let us know your thoughts at the Feedback section below.